Netanyahu phones Putin to discuss Middle East developments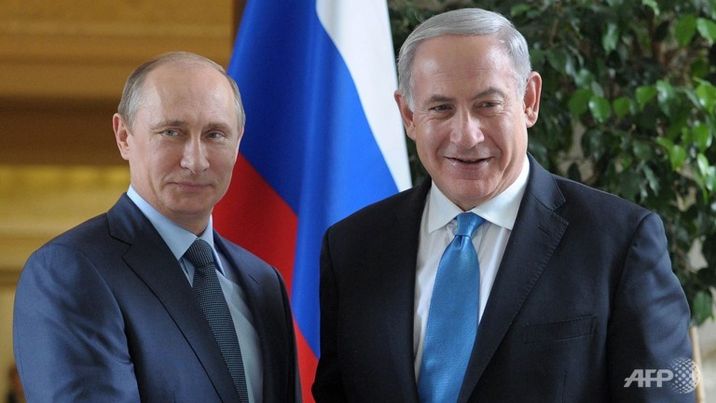 Benjamin Netanyahu Vladimir Putin
AFP
Call comes two days after Egypt's President said Putin offered to host direct negotiations between Israel, PA
Israeli Prime Minister Benjamin Netanyahu phoned Russian President Vladimir Putin Tuesday evening to discuss a variety of issues in the Middle East, Russian media reported.
According to Russia's Sputnik news, the Kremlin's press service put out a statement saying that "The leaders exchanged opinions on Middle East peace process and urgent developments of the general situation in the region. They agreed to maintain Russian-Israeli contacts at various levels."
The phone call comes two days after Egyptian President Abdel Fattah al-Sisi said that Russian President Vladimir Putin had offered to host direct negotiations between Israel and the Palestinian Authority.

Sisi reportedly said in an interview with several newspaper editors that he believes Israel is increasingly convinced of the need to obtain peace, but cautioned that reconciliation between Hamas and the Palestinian Liberation Organization is a prerequisite to the creation of a Palestinian state.
A statement from the Prime Minister's office neither confirmed nor denied the report but did say that "Israel always says that it is ready for direct negotiations, bilaterally and without preconditions."