Files show Israel sold arms to Argentina at height of Falklands War: report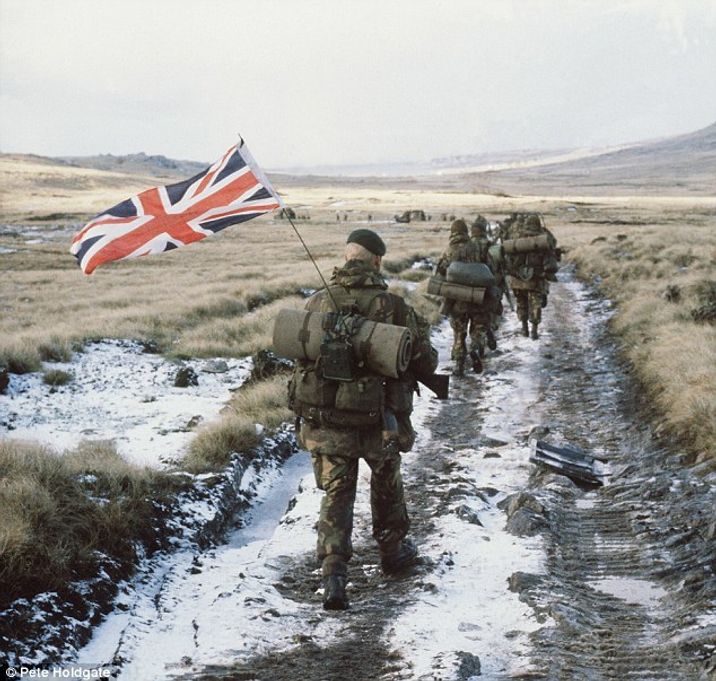 British soldiers during the Falklands War
militaryimages.net
Declassified documents say Israel provided jets used to bomb British warships
Israel sold arms to Argentina at the height of the South American country's war with the United Kingdom in 1982, newly declassified Foreign Office files show.
The Telegraph reported that British diplomats had referred to evidence that Israel gave supplied Argentina with weapons used against the UK's naval invasion forces during the Falklands War.
The newspaper said that before the war, Israel provided Argentina with Skyhawk jets that were later used to sink four British warships, including a troop carrier whose destruction killed 48 soldiers and sailors.
The declassified files corroborate claims in a 2011 book by Argentine journalist Hernan Dobry that Israel sent weaponry to Leopoldo Fortunato Galtieri's junta on secret flights rerouted from Peru.
Dobry suggested that Israeli then-prime minister Menachem Begin saw the arms deals as revenge for the UK's hanging of friend Dov Gruner during its rule in what was then Mandatory Palestine in 1947.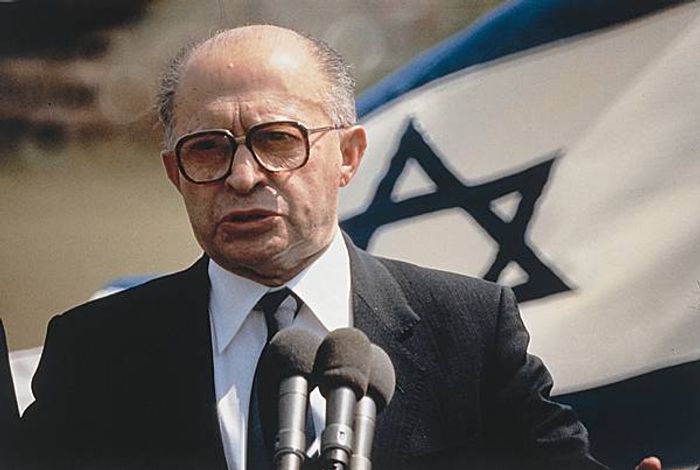 "He [Begin] hated the English above all; everyone had forgotten the British occupation, but not him," Dobry quoted Israel Lotersztain, a salesman for Israeli defense company Isrex, as saying.
The book also stated that Israel had provided spare parts and long-range fuel tanks that the Skyhawks needed to conduct operations against British forces.
Brtish diplomats were reportedly met with denials after confronting Israeli counterparts with evidence of the deals.  
The declassified files also say that Israel continued to export arms to Argentina after the Falklands War, until at least 1984, by which time it had stopped denying the shipments.
A 1984 memo from CW Long, who was then head of the Foreign Office's Near East and North Africa Department, said that the UK's foreign secretary had asked Israel to halt plans to sell spy planes to Argentina.
"I do not believe the Israelis are to be moved on this issue," Long wrote. "This is not satisfactory, but Israeli interests in Argentina will outweigh any readiness they might otherwise feel to be helpful to us."
Also reported on Wednesday were previously secret documents showing that former UK prime minister Margaret Thatcher had a personal role in negotiating the controversial sale of fighter jets to Saudi Arabia for £42 billion, including a meeting and private lunch with King Fahd.
You need to be logged in in order to post comments. Sign up or log in
So, murdering, terrorist Begin back in the news.
Funny, because murdering terrorists Abbas and Mashal are in the news every day.