Israel strikes targets in Gaza after rocket lands in Sderot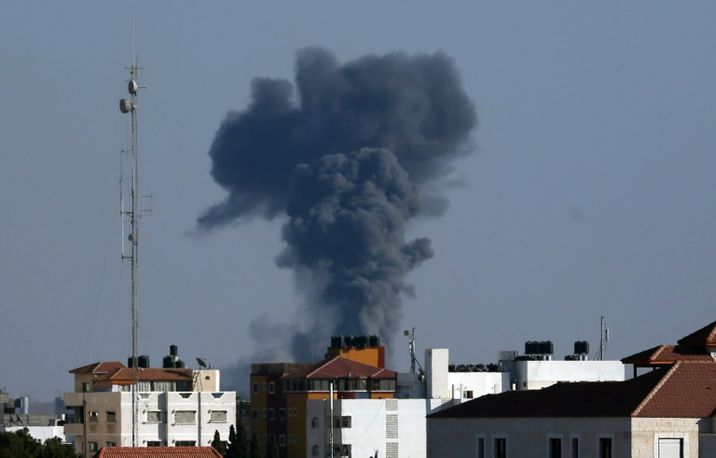 Vue de Gaza après une frappe israélienne sur une position du Hamas, le 5 octobre 2016
MAHMUD HAMS (AFP)
Airstrikes in Gaza after rocket landed next to an elementary school in the southern Israeli city
The Israeli air force struck targets in the Gaza Strip on Wednesday afternoon,after a rocket fired from Gaza landed on a residential street in the Israeli city of Sderot, the military confirmed.
The Israeli Ynet news site said the military had conducted five attacks – one on a Hamas post in Khan Younis, two in east Gaza City, one in west Gaza City, and one against a Hamas naval police post in northern Gaza.
Watch the moment today when a rocket launched from #Gaza hit the city of Sderot. (source: social media) pic.twitter.com/t48ixtzpEc

— Peter Lerner (@LTCPeterLerner) 5 באוקטובר 2016
No injuries were reported. Hamas spokesperson Sami Abu Zuhri said in a statement that the group "cannot stand by idly in the event of the continuation of this escalation."
Rocket alert sirens sounded in Israel's Gaza border communities earlier, with one projectile falling inside Sderot.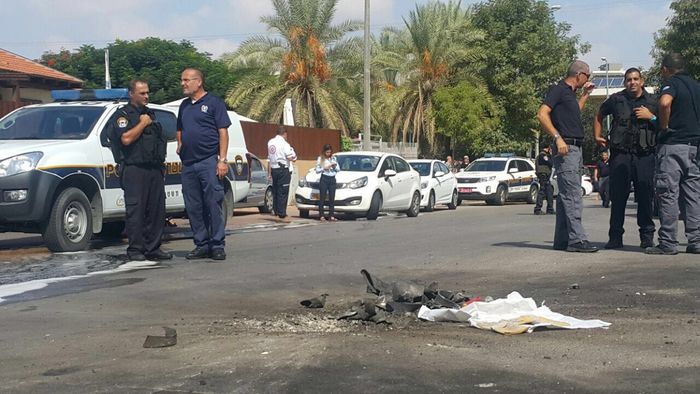 The rocket landed next to an elementary school, according to the Ynet news site.
The Magen David Adom spokesperson said that there were no physical injuries after the rocket fell on a residential street, but medics were treating two people on the scene for shock.
There was no damage reported but photos of the impact point showed scorch marks on the street and melted fragments of the rocket.
The Salafi-jihadist Ahfad Sahaba Ankaf Beit al-Maqdis group in the Gaza Strip said that it had fired the rocket. The group claims to be Islamic State supporters, however the Islamic State currently only recognizes its branch in Egypt's Sinai as an official affiliate.
It is the fourth rocket fired by the group into Israel this year.
Both Hamas and other splinter Islamic organizations have launched rocket attacks into Israeli territory in the past. Israel says that it hold Hamas responsible for all projectile fire coming from its territory.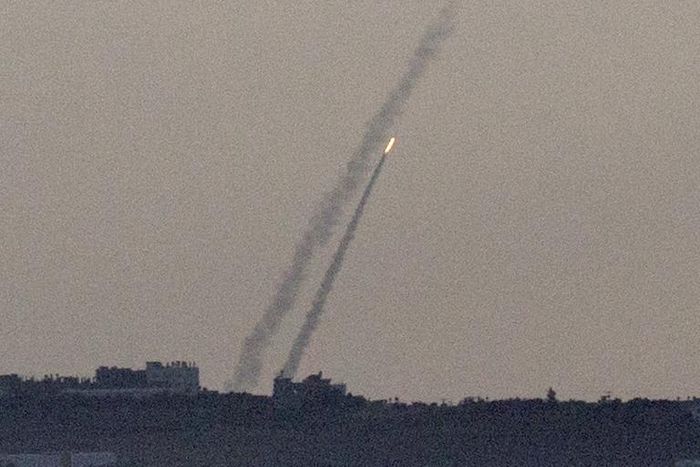 Sderot, located in southern Israel, lies less than a mile, about 840 meters from the Gaza border.
About an hour after the launch there were reports of the Israel Defense Forces firing mortars into Beit Hanoun in the northern Gaza Strip in retaliation for the rocket. The reports have not been officially confirmed.
The rocket fire comes as women's flotilla of two ships is set to try to breach the Israeli blockade of the coastal enclave Wednesday.
Gaza has been under an Israeli blockade since 2006 but it was tightened in 2007 after the Islamist Palestinian group Hamas seized control in the tiny enclave.
'We can never get used to this'
"Sderot residents can never get used to this," Dar Cohen, a 24-year-old student in Sderot told i24news.
"Around 10:20 the siren went off," he said. "I didn't hear it because I was in a deep sleep then all of a sudden the other students in the apartment started screaming that a rocket was being launched to the city."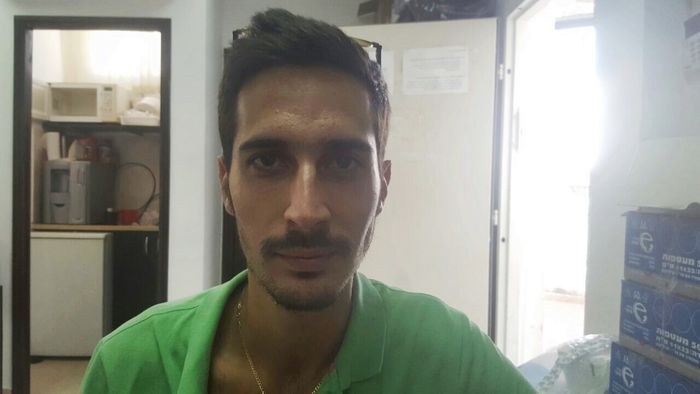 "I looked to my side and my girlfriend wasn't there and it took a couple of seconds to work out what was going, I panicked for her safety. I just got down the stairwell, I didn't have time to get to the shelter – then I heard the loud explosion," Cohen continued.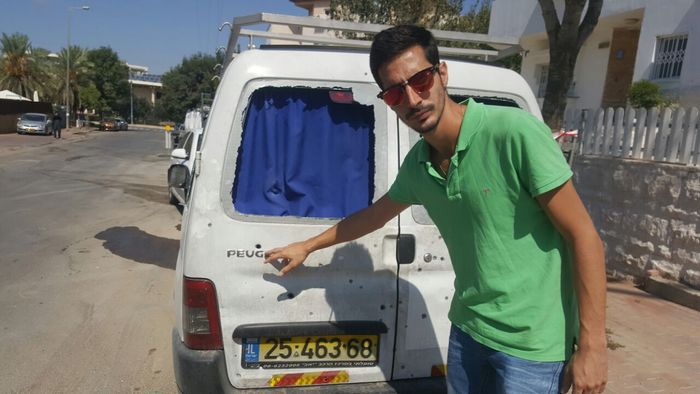 "The noise is so loud it can shatter windows and it can knock you – like a sonic boom In your chest. I can not describe it but it's terrifying," he adds.
Even after experiencing several rocket alerts in the city, Cohen says each one has the same impact.
"There was a lot of hysteria, as not a lot of us are well adjusted to this, it's happened to me about seven times. I can never get used to it," he told i24news.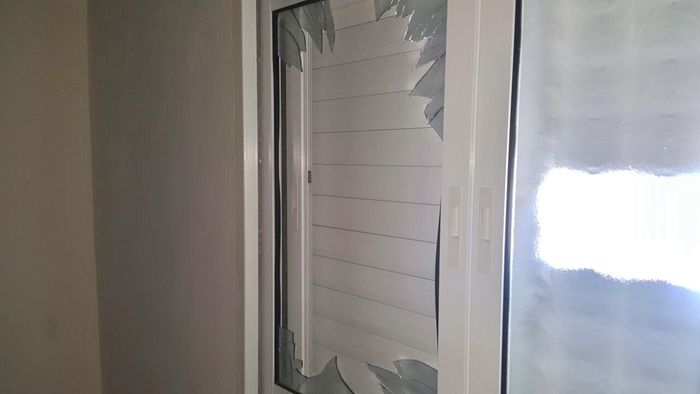 Cohen explains that there are no military bases in the vicinity, so the rocket fire "is deliberate to hit civilians".
"Thanks goodness I am a healthy 24 year old, there is no way a child or old person could have run that fast. Sderot we have less than 15 seconds to get to the shelter because it is next door to Gaza," he says.
"It is a miracle no one was killed".
You need to be logged in in order to post comments. Sign up or log in
Another crime against humanity committed by HAMAS. I wonder why the UN never condemns these criminal acts of terror against Israel? The UN is constantly on the back of Israel, whenever Israel appears to make some minor indiscretions! For example shooting dead terrorists who are attacking and stabbing innocent jews on the streets of Israel..This UN should be disbanded because of it's obvious anti Israel stance...
October 10, 2016 11:10 AM
"shooting dead terrorists who are attacking and stabbing innocent jews on the streets of Israel.". The West Bank isn't in Israel, Dick. The assailant was attacking an occupying fighter.