Israel's envoy to UN urges body to pull funding of B'Tselem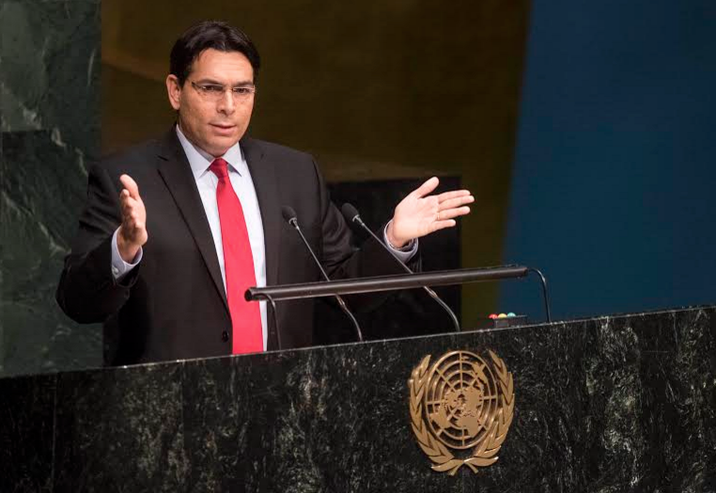 L'ambassadeur israélien à l'ONU, Danny Danon
ONU/Cia Pak
Danon also slams UNESCO's resolutions on the holy sites in Jerusalem
Israeli Ambassador to the United Nations Danny Danon called the body to pull its financing of the leftist B'Tselem NGO, following the criticism of Israeli policies made by the director of the organization.
B'Tselem on Friday harshly criticized Israel's policies and continued military presence in the West Bank at a special meeting of the United Nations Security Council devoted to Israeli settlement building.
Speaking at the meeting, called under the banner "Illegal Israeli Settlements: Obstacles to Peace and the Two-State Solution," Hagai El-Ad, executive director of B'Tselem said that "with every breath the Palestinians take they are breathing an occupation. Israel cannot call itself a democracy while occupying another people. El-Ad also accused Israeli security forces of ill-treatment of Palestinian civilians and called on the Security Council to take actions against Israel.
Danon charged that "In 2016 three UN agencies provided funding to B'Tselem. This is no coincidence. It is part of a cynical cycle in which the UN funds B'Tselem and similar organizations who have a particular political agenda, and then invites them to provide so called expert testimony. This constitutes a direct interference in our democratic process by anti-Israel elements here at the UN."
Danon began his speech addressing UNESCO's resolutions on the holy sites in Jerusalem by reciting the famous verse from Psalm 137, "If I forget thee, O Jerusalem, let my right hand forget her cunning."
"This verse was uttered by the Jewish people as we were exiled from Jerusalem following the destruction of our Temple and is recited to this day by every Jewish groom on his wedding day." Danon told the Council. "UNESCO's resolution which denies a connection between the Jewish people and Jerusalem, is an embarrassing stain on the pages of UN history. These attempts to cut us off from our homeland and our heritage will not succeed. We will remain in our land and in our capital of Jerusalem forever." 
Ambassador Danon concluded his statement in the Security Council by presenting a box full of UN resolutions and reports complied against Israel since October 2015.
"This is proof of the UN's hypocrisy when it comes to Israel," said Ambassador Danon. "More people have been killed in Syria in the past few month than in the entire history of the Arab-Israeli conflict. Yet the UN passed six times as many resolutions against Israel than all other countries combined," he concluded.
You need to be logged in in order to post comments. Sign up or log in
October 19, 2016 10:14 PM
"Throw All anti Israel UN agencies out."? Not anti-Israel. Anti-Illegal-Israeli-settlements, IF. Not the same. Are you pro-Israeli-law-breakers?