PA releases Palestinians detained for visiting Israeli settlement for festival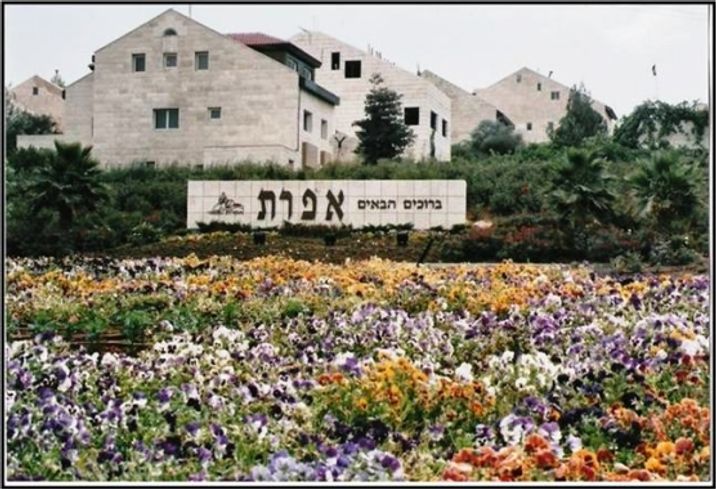 The Jewish West Bank settlement of Efrat
Four were among around 30 Palestinians who took part in festivities for the Jewish holiday Sukkot
The Palestinian Authority on Sunday released four Palestinians it had held in detention since Thursday after they attended a religious festival in a nearby Jewish settlement, Israel Radio reports.
The four were among around 30 Palestinians from two neighboring villages who took part in festivities for the Jewish holiday Sukkot in the West Bank settlement of Efrat. 
In total more than 100 people attended, including senior Israeli military and police officers.
On Thursday the four men were called in for questioning by Palestinian security forces. Oded Revivi of the YESHA settlers council, and host of the event told the AFP news agency at the time that the men were senior figures in the local Palestinian villages of Wadi al-Nis and Al-Khadar.
Revivi said the purpose of the event was to improve relations between settlements and neighboring Palestinian communities.
In an interview with Israeli army radio, Mohammed Taha, deputy governor of the nearby town of Bethlehem, said it was against Palestinian law to normalize relations with Israeli settlements.
While Palestinians were free to talk to Israelis, "it is unacceptable, going inside (a settlement) is unacceptable", he said.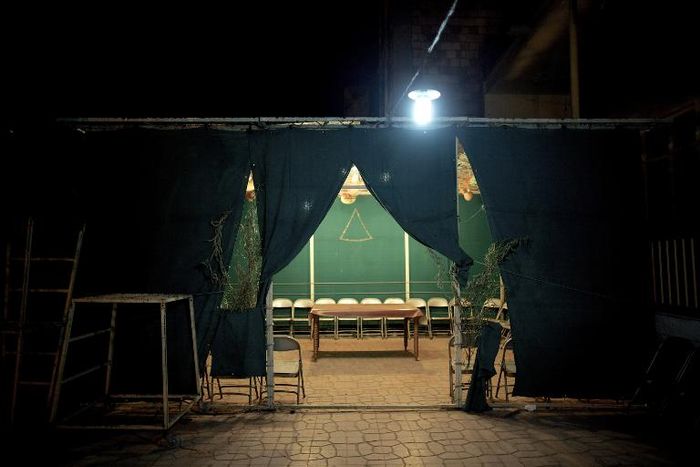 More than 400,000 Israelis live in settlements in the West Bank, considered by the international community one of the largest obstacles to peace.
The release of the men came hours after Israeli Prime Minister Benjamin Netanyahu called on international community "to work to help free these innocent Palestinians whose imprisonment is yet another proof of the Palestinian refusal to make peace."
In a post to his Facebook page, Netanyahu said, "These visitors did no harm to anyone. But when they returned from the visit, they were arrested by the Palestinian Authority. According to senior PA officials, they will be sentenced and jailed for the crime of "normalization with Israel."
The Prime Minister went on to accuse left-wing groups of being silent on the matter.
"These organizations are silent when the Palestinian leadership pays salaries to the families of terrorists, glorifies murderers and calls streets and city-centers after them," he said, adding "These organizations prove again and again that they are not actually interested in human rights, but only in shaming Israel and libeling it around the world."
It was unclear whether the Prime Minister's words had any impact on the men's release, but the Israel Radio report said that Israel's Coordinator of Government Activities in the Territories (COGAT) intervened on their behalf.
'Part of the Family'
Ahmad Mousa, a 58-year-old contractor from the nearby Palestinian village of Wadi Al Nis was quoted by the Washington Post as saying " We consider ourselves part of the family, part of the people of Efrat."
"Seventy percent of our village works in Efrat. They treat us very well and we are very good to them too," he adds.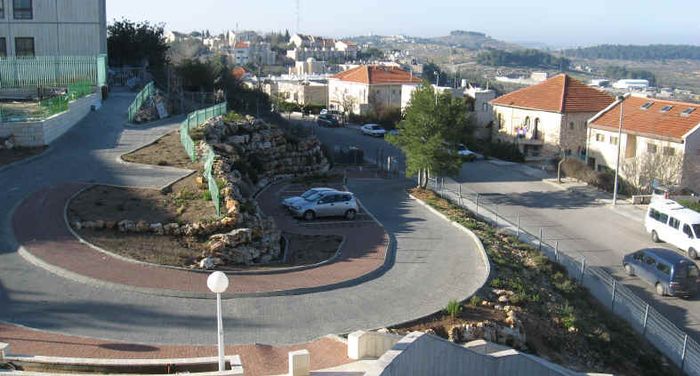 Rather than bring up Israeli Prime Minister Benjamin Netanyahu and PA President Mahmoud Abbas, the guests chose to discuss their relationships with each other.
Fellow Wadi Al Nis resident Noman Othman told the Washington Post that it was his first time going to a Jewish home as a guest.
"This is good," he said. "Our relationship is evolving."
Another guest told the gathering that they didn't want the West Bank to "turn into Syria."
"I came for a reason. I came to talk about our relationship, between you and us," 49-year-old Ali Musa of  Al Khader.
He suggested that the gate and fence enclosing the village be removed.
"And that racist sign? That should also be removed. It's outrageous. It prevents our Jewish friends from visiting us," Musa said, referring to signs warning Israelis not to enter Area A of the West Bank, which is under full control of the Palestinian Authority.
Revivi in turn praised those who came to the celebration as "true men, courageous men," said the Washington Post.
"I know there were men I invited and they did not come, because this takes initiative and courage."
You need to be logged in in order to post comments. Sign up or log in
you could not make this up in your wildest imagination! Arresting somebody for visiting friends of a different faith/belief/religion! This how ABU MAZEN aka MAHMOUD ABBAS is attempting to make peace....ha-ha-ha-ha...racism? apartheid? ethnic cleansing? spring to mind Mickey...you remember using any of these words mickey? directed at the Israeli government..eat your words!