Israel to face regional instability next year, says military intelligence chief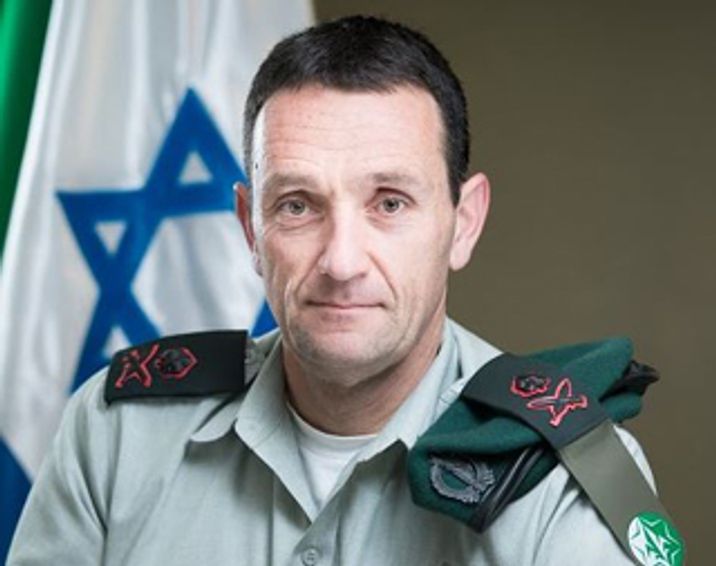 Le chef de renseignements militaires israéliens, le général Herzl Halevi
Military intelligence chief Halevi warned of an unstable Palestinian Authority and renewed security threats.
Military Intelligence chief, Major General Herzl Halevi warned of the consequences of an unstable Palestinian Authority (PA) next year, according to a report by the Israeli publication Haaretz.
"2017 won't be a stable year for the Palestinian Authority," Halevi said. "There will be many factors that undermine (PA Chairman) Abu Mazen's leadership and Hamas wants to make gains. The result will be a very challenging reality in Judea and Samaria."
Halevi made his remarks during a closed conference at Tel Aviv University's Business Academic Club.
Abu Mazen's Fatah party and Hamas have been in a constant power struggle since 2006 when Hamas was victorious in Palestinian Authority parliamentary elections. Factional tensions escalated until the summer of 2007 when Abu Mazen's Fatah clashed in a Palestinian civil war with Hamas, resulting in a Hamas coup in Gaza that essentially created two separate Palestinian governments; one led by Fatah in the West Bank and one by Hamas in Gaza.
Although efforts have been made several times to re-establish a Palestinian unity government, the initiative has never come to fruition, and Hamas could very well be expected to take advantage of a weakened Abu Mazen.
Halevi also warned of the possible negative consequences for Israel in Syria's civil war. The Islamic State (IS), which poses a security threat to Israel as most recently demonstrated over the weekend by an exchange of fire between the IDF and the IS-affiliated Yarmouk Martyrs Brigade, has experienced significant military losses in recent weeks, most notably in Mosul, Iraq. However, Halevi cautioned that a weakened Islamic State could also entail a strengthened Hezbollah, as both terrorist groups find themselves fighting on different sides of the Syrian civil war.
Halevi stressed that although Hezbollah lost a significant amount of its manpower and financial resources from the Syrian civil war, the Lebanese terrorist group is still invested in building up its forces to fight against Israel. Moreover, a strengthened Hezbollah would serve to increase Iranian influence in the region as the Shiite terrorist group is backed and supported by Iran.
Despite having predicted some geopolitical challenges for Israel in the Middle East, Halevi also mentioned what he felt to be positive regional trends for Israel.
"We have common interests with the Sunni countries," Halevi said referring to many of the Persian Gulf countries. "What we do with it is another question, but this is Israel's great opportunity for the coming years."