Palestinian terrorist receives two life sentences for Tel Aviv stabbing attack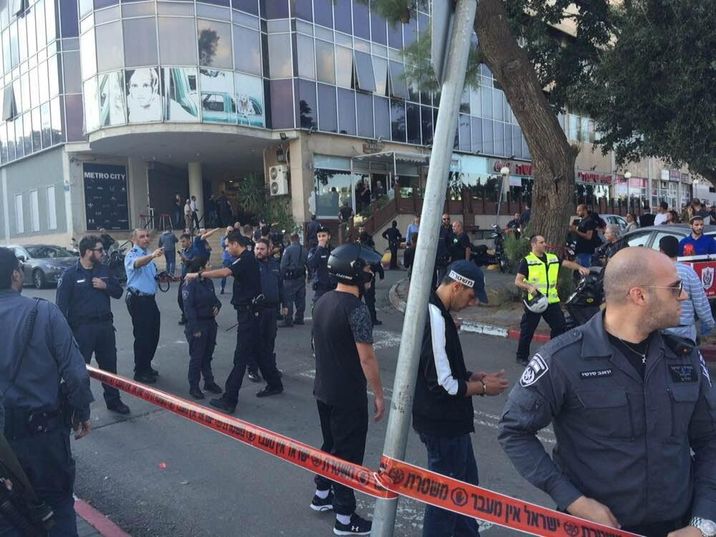 Emergency services at the scene of a fatal stabbing attack in south Tel Aviv, November 19, 2015
i24news
Raed Masalmeh stabbed to death Reuven Aviram and Aharon Yesiav in 2015 attack outside a synagogue
A Palestinian terrorist who killed two Israelis in a Tel Aviv stabbing attack last November, was sentenced to two life sentences Monday afternoon.
The Tel Aviv District Court convicted Raed Masalmeh, 36, in July for the murders of Reuven Aviram and Aharon Yesiav in a south Tel Aviv office building synagogue on November 19, 2015.
Masalmeh, a father of five from the Hebron-area town of Dura in the West Bank, was also convicted of three counts of attempted murder, for which he was handed an additional 20 years in jail.
During the investigation, Masalmeh told investigators he carried out the attack for nationalistic reasons and wanted to die as a martyr.
Masalmeh later expressed regret for the attack during a December 2015 court hearing in which he reenacted his crime.
State prosecutors rejected Masalmeh's request to downgrade his charges to manslaughter, telling the judge that "multiple eyewitness accounts and the defendant's previous testimony prove his intention to murder."
In the attack, Masalmeh stabbed several men gathered for an afternoon prayer service in the Panorama office building in southern Tel Aviv.
After he stabbed Aviram and Yesiav outside a makeshift prayer room, other worshipers struggled with Masalmeh for a few minutes as he attempted to force his way inside the room.
Masalmeh eventually abandoned his efforts and left, stabbing a third victim he encountered outside before he was overpowered and subdued by passersby.