First Israeli ambassador to Turkey since 2010 arrives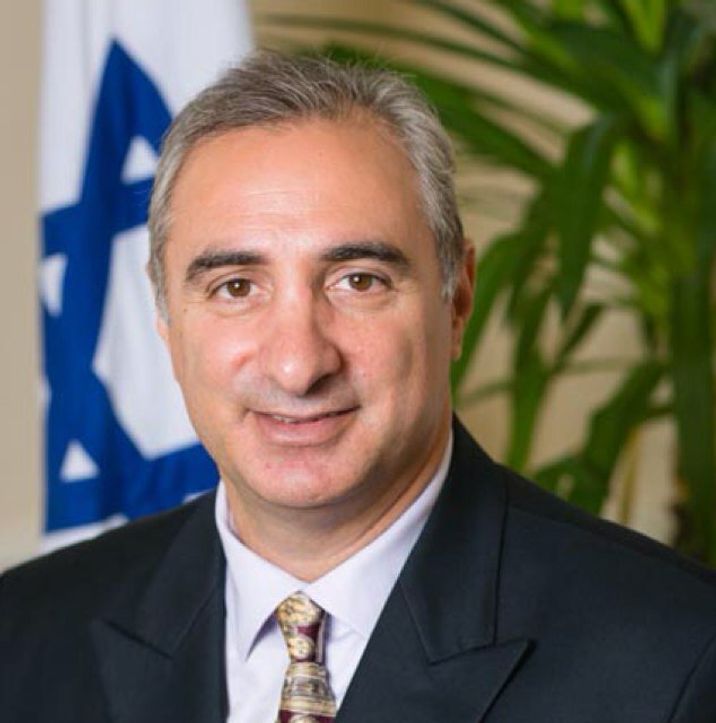 Eitan Na'eh, nouvel ambassadeur israélien en Turquie
Yakir Zur / Twitter officiel
Eitan Naeh is due to present his letter of credence to Turkish president Erdogan in next few days
Israel's new ambassador to Turkey arrived in the capital Ankara on Thursday, an Israeli embassy official said, to serve as the first official envoy since a six-year spat put diplomatic relations on ice.
Eitan Naeh arrived in the morning, the official, who did not wish to be named, told AFP. Naeh is due to present his letter of credence to Turkish President Recep Tayyip Erdogan in the next few days.
Naeh, who had been serving as deputy head of mission at the Israeli embassy in London, was chosen as ambassador earlier this month by a government committee. 
A career diplomat, he previously worked at the embassy in Ankara from 1993 to 1997.
Erdogan recalled Turkey's ambassador from Tel Aviv in 2010 after nine Turkish citizens were killed when Israeli commandos raided the Mavi Marmara, part of a flotilla that was attempting to reach Gaza.
Ankara also expelled the Israeli ambassador in September of 2011, after the UN ruled that Israel's naval blockade of Gaza was legal under international law.
At one point, Erdogan even accused the Israeli leadership of "keeping Hitler's spirit alive".
But the bitter rift came to an end in June after long-running secret talks in third countries with Israel offering $20 million in compensation, an apology over the raid and permission for Turkish aid to reach Gaza.
Last week firefighting planes from Turkey were sent to Israel after bushfires raged.
Thanking Ankara for its support and the warm welcome, Naeh told reporters at the airport: "We have a history of helping each other in times of need." 
In a video shared by the embassy's official Facebook account, Naeh said: "I am very happy to be back in Turkey as ambassador. We have a lot of work to do... I am looking forward to starting the work here, officially."
The process to normalise relations was strongly supported by the United States, which had long wanted to see NATO ally Turkey resume its once-close relationship with Israel.
Turkey this month appointed Prime Minister Binali Yildirim's foreign affairs advisor Kemal Okem as its ambassador to Israel.
Staff with agencies