Obama reportedly unlikely to make last-ditch push on Israel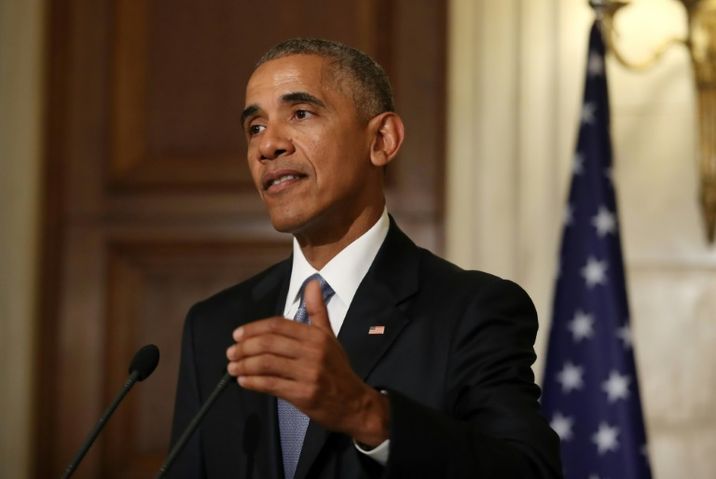 US President Barack Obama holds a press conference in Athens on November 15, 2016
Yorgos Karahalis (POOL/AFP)
France is currently pushing for an international conference to revitalize the moribund peace process
US President Barack Obama has no intention of making last-ditch efforts to pressurize Israel to seek diplomatic resolution with the Palestinians, the Associated Press cited unnamed Washington insiders as saying on Thursday.
Speaking to Israeli media Dan Shapiro, the American ambassador to Israel, conveyed a similar message, saying the US will "always" oppose unilateral moves on the conflict, especially at the United Nations Security Council.  
It is understood top official in Jerusalem are nervous that the outgoing president might attempt one last push on Israel-Palestine before handing over to right-wing firebrand Donald Trump.  
France is currently pushing for an international conference to revitalize the moribund peace process, but Israel has said it will not take part maintaining that any peace talks should be bilateral between the two sides.
Russia has also offered to host direct talks between the two sides that have so far yet to take place.
Peace efforts have been at a standstill since a US-led initiative collapsed in April 2014.
Much remains unclear about how Trump will approach the Israeli-Palestinian conflict, however he has already controversially said that he will move the US embassy from Tel Aviv to Jerusalem.
Such a move would break with decades of precedent and put Washington at odds with nearly all UN member states.
The status of Jerusalem is one of the most difficult issues in the conflict. 
The Palestinians see east Jerusalem as the capital of their future state, while the Israelis call the entire city their eternal indivisible capital.