UN slams regulation bill as Amona readies for evacuation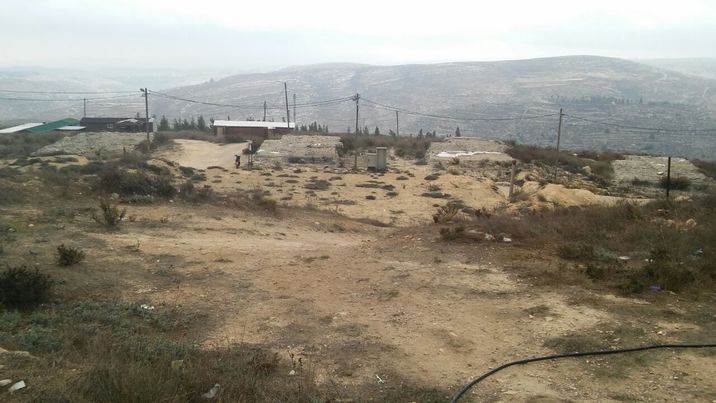 The Jewish outpost Amona in the West Bank pictured on November 16, 2016
Uri Shapira/ i24news
Residents of the wildcat outpost gearing for a forced evacuation which they fear would take place Saturday
The UN human rights chief on Thursday slammed a bill in Israel that would legalise some 4,000 settler homes in the occupied West Bank, saying it would clearly violate international law.
Israeli lawmakers voted Wednesday to advance the bill, which would retroactively legalize settler homes built on private Palestinian land.
"I strongly urge lawmakers to reconsider their support for this bill, which if enacted, would have far-reaching consequences and would seriously damage the reputation of Israel around the world," said UN High Commissioner for Human Rights Zeid Ra'ad Al Hussein.
He pointed out that "in enabling the use of land privately-owned by Palestinians for Israeli settlements without the owners' consent, this legislation would violate international law."
Meanwhile the Ynet website reported residents of the wildcat Amona outpost were gearing for a forced evacuation, which they feared would take place on Saturday.
Israel's Supreme Court has ruled that Amona must be evacuated and demolished by December 25.
Some 400,000 Israeli settlers currently live in the West Bank, excluding annexed east Jerusalem, along with 2.6 million Palestinians.
The United States, UN officials and the European Union have warned that continued settlement building is eating away at the possibility of a two-state solution to the conflict.
Israel differentiates between those it has authorized and those it has not. The bill would legalise nearly 4,000 settler homes built on private Palestinian land, according to settlement watchdog Peace Now.
"All Israeli settlements -- whether outposts built without formal approval but often with the support of the Israeli authorities and which are currently illegal under Israeli law, or settlements approved by Israel -- are clearly and unequivocally illegal under international law and constitute one of the main obstacles to peace," Zeid said.
"They are also the principal cause of a wide range of human rights violations inside the occupied West Bank, including East Jerusalem," he said.
Fifty-seven members of the parliament, or Knesset, voted Wednesday to approve the draft legislation in the first of three readings, while 51 were against it.
Key figures in Israeli Prime Minister Benjamin Netanyahu's coalition, considered the most right-wing in Israeli history, openly oppose a Palestinian state.
Education Minister Naftali Bennett, the bill's main backer, has advocated annexing most of the West Bank, like other Israeli religious nationalists who point to the Jewish connection to the land from biblical times.