Netanyahu hails 'flourishing' diplomacy as he heads to central Asia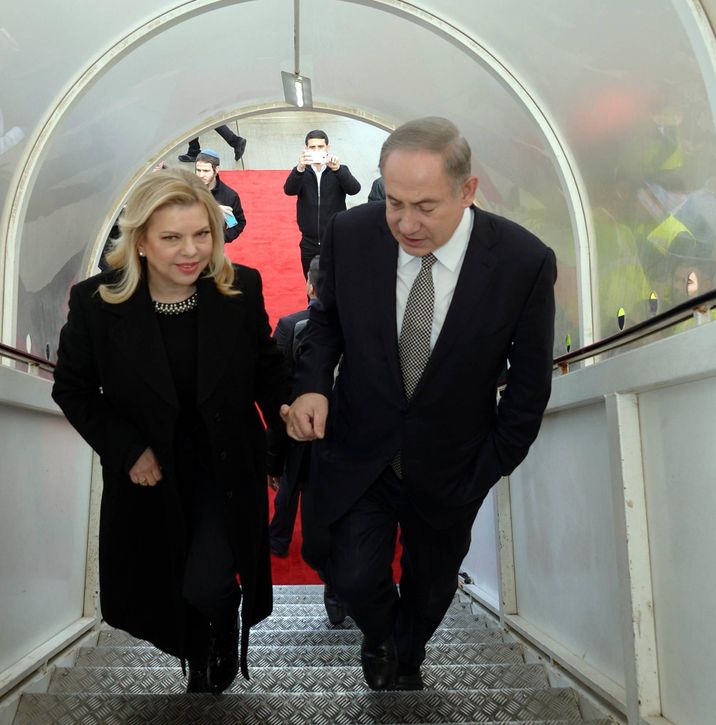 Israeli Prime Minister Benjamin Netanyahu and his wife Sara depart Israel for central Asia
GPO
Israel's prime minister says Jerusalem hopes to strengthen ties with the two former Soviet Republics
Israeli Prime Minister Benjamin Netanyahu on Tuesday departed for a two-day visit to Azerbaijan and Kazakhstan, becoming the first sitting Israeli leader to visit the region in nearly 25 years of diplomatic relations with central Asia's former Soviet Republics.
"These are two large and significant countries in the Islamic world and our goal is to strengthen diplomatic, security and economic relations with them," Netanyahu said.
"In complete contrast to what is heard from time to time, not only is Israel not suffering from diplomatic isolation, Israel is a country that is coming back."
Both countries have a mostly Muslim population.
Azerbaijan, which borders Iran, is officially secular, and almost 98 percent of its 10 million citizens are Muslims. Baku and Jerusalem have long had strong relations, with the former purchasing weapons and selling Israel most of its oil. It is also reportedly considering purchasing Israel's Iron Dome anti-missile system.
Kazakhstan is reportedly interested in Israel's counterterrorist methods and its high-tech sector. About 70 percent of is 18 million citizens are Muslim.
Netanyahu said many countries around the world seek closer ties with Israel, in contrast with claims about Israel's diplomatic isolation.
"This is part of a clear policy of going out to the world," he said. "Israel's relations are flourishing in an unprecedented manner."