Israeli police investigate apparent car ramming at West Bank checkpoint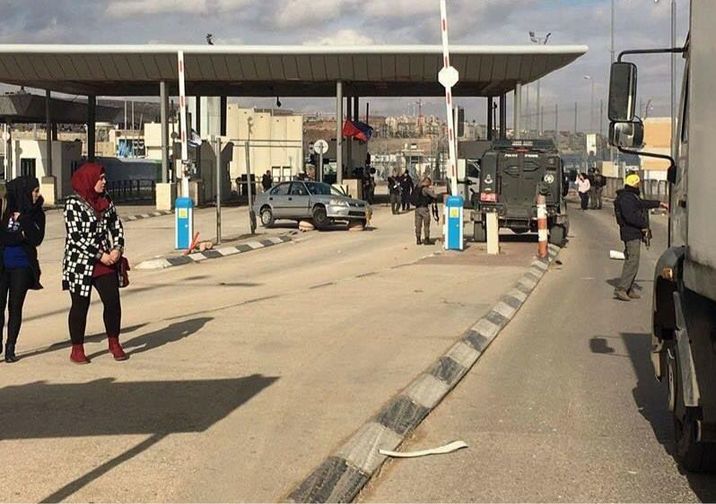 Illustrative: Qalandia checkpoint, where an attempted vehicular and knife attack took place on December 13, 2016
Female assailant subdued and arrested without incident; no Israeli injuries reported
Israeli border police were investigating an attempted vehicular and knife attack by a female Paletinian assailant at the Qalandia checkpoint in the West Bank on Tuesday.
According to a police spokesperson, a vehicle approached the east Jerusalem checkpoint speeding towards Israeli security forces stationed there.
Security forces lauched a procedure to arrest the driver, who stopped and exited the vehicle brandishing a knife while yelling "Allah Akbar!"
The female Palestinian assailant was arrested without incident and was uninjured.
No Israeli forces were reported injured.
This is a developing story.