Trump 'serious' about moving US embassy to Jerusalem, mayor says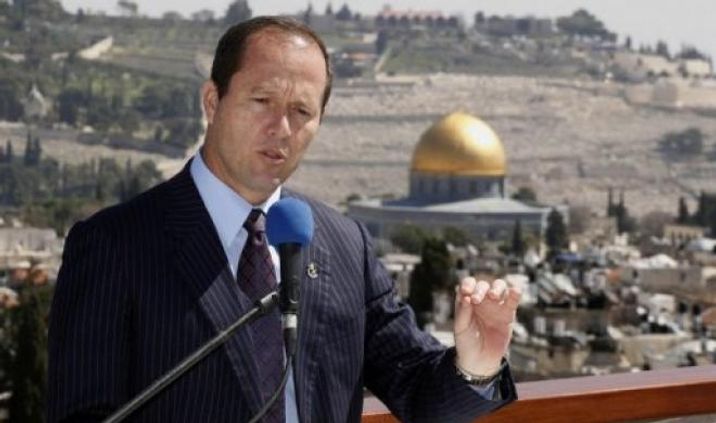 Jerusalem Mayor Nir Barkat
AFP photo
'It is something that our friend Israel, a great friend in the Middle East, would appreciate,' Trump aide said
Jerusalem Mayor Nir Barkat said Tuesday that he is confident US President-elect Donald Trump will move the American embassy from Tel Aviv to Jerusalem, a move that would anger the Palestinian leadership, which demands the eastern part of the city as the capital of a future Palestinian state, the Associated Press reported.
Earlier this week top Trump aide Kellyanne Conway said President-elect Donald Trump's campaign promise to see the American Embassy in Israel moved from Tel Aviv to Jerusalem is a "very big priority."
"That is very big priority for this president-elect, Donald Trump," Conway said during an interview with radio host Hugh Hewitt. "He made it very clear during the campaign, and as president-elect I've heard him repeat it several times privately, if not publicly."
"It is something that our friend Israel, a great friend in the Middle East, would appreciate and something that a lot of Jewish-Americans have expressed their preference for," Conway said. "It is a great move. It is an easy move to do based on how much he talked about that in the debates and in the soundbites."
Barkat indicated he believes that the statements from the Trump camp are serious, unlike statements by conservative presidential candidates.
"Naturally my intuition tells me that it's different this time, knowing the people, hearing his statements, where we are today."
You need to be logged in in order to post comments. Sign up or log in
December 14, 2016 9:01 PM
If the US relocates so will the rest of the world's countries. It's called leadership.