Israel's new envoy to Turkey optimistic about future of ties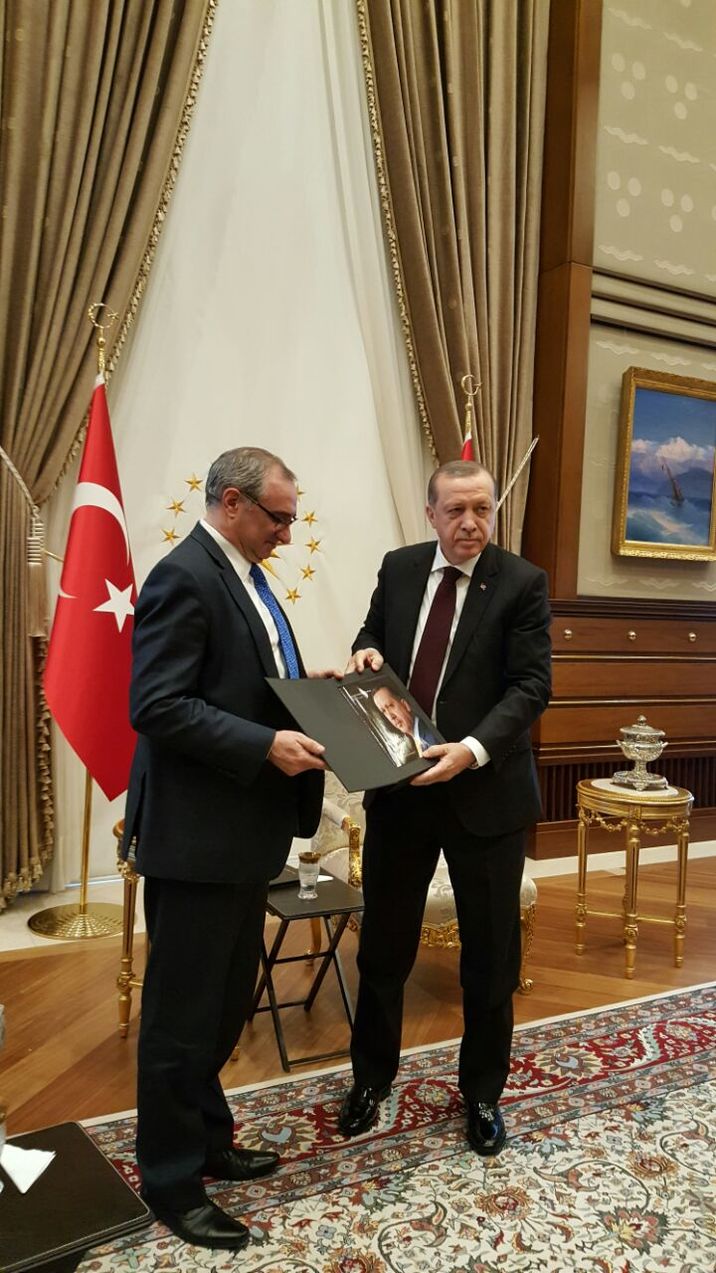 L'ambassadeur d'Israël en Turquie Eitan Naeh présente ses lettres de créance à Erdogan à Ankara
Eitan Naeh says he's optimistic about the future of bilateral ties between Israel and Turkey
Despite the six-year rupture in the Israel-Turkey ties, the "warmth" between the two regional heavyweights hasn't dissipated, Israel's newly sworn-in envoy to Ankara told i24news.
Eitan Naeh said that hearing the Israeli hymn play at the "impressive" Ankara presidential palace, where his swearing-in ceremony took place in the presence of President Recep Tayyip Erdogan, was "incredibly moving."
In June, Turkey and Israel signed a deal to restore their ties which hit an all-time low after the 2010 raid by Israeli commandos on a Gaza-bound Turkish aid ship that left 10 Turks dead. The reconciliation deal entailed Israel paying $20 million (17.8 million euros) in compensation.
Naeh, who previously served as deputy ambassador of Israel in London joined Israel's Foreign Ministry in 1991 and specialized in Turkish affairs. He was posted to Ankara in 1993, where he served as Second and later First Secretary.
He also served as deputy consul general for press and information at the Israeli consulate in Chicago and later as head of the Turkish, Greek, and Cyprus desk in Jerusalem.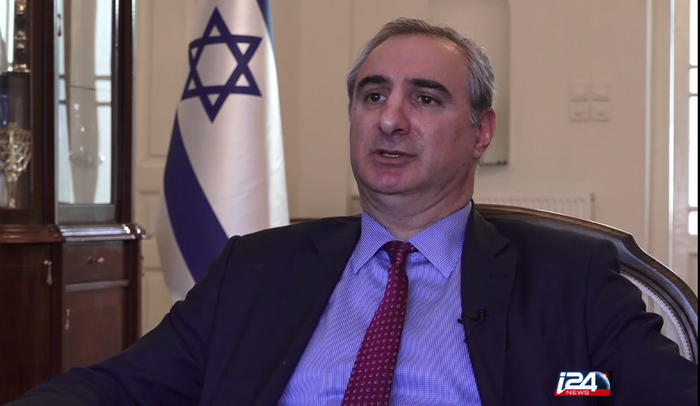 Part of the team of negotiators tasked with hashing out the reconciliation deal, Naeh said "The talks were conducted in a responsible way, with much thought and caution. They have lasted for years, for the most part away from the spotlight."
He added Israel gained "a great deal" from the agreement.
Citing the fact that the video of his swearing-in, posted on the embassy's Facebook page, garnered tens of thousands views and favorable comments, Naeh said he's optimistic about the future of bilateral ties between the two countries.
The process to normalize relations was strongly supported by the United States, which had long wanted to see NATO ally Turkey resume its once-close relationship with Israel.
Turkey this month appointed Prime Minister Binali Yildirim's foreign affairs adviser Kemal Okem as its ambassador to Israel.