Three Palestinians arrested under suspicion of setting November fires: Shin Bet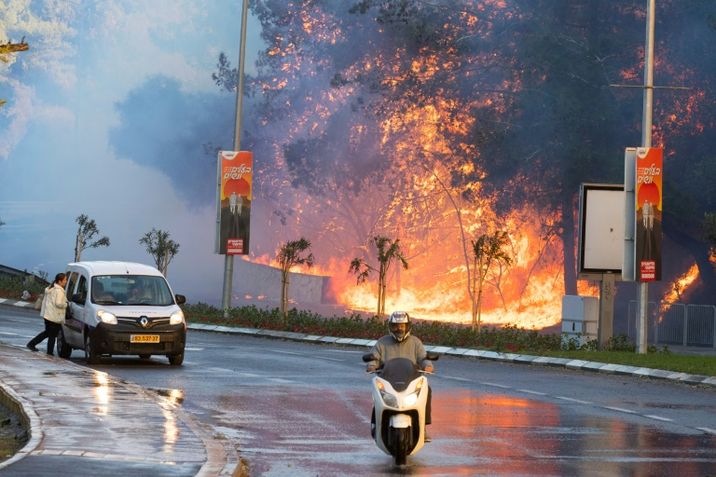 Israeli authorities evacuated 60,000 people from Haifa because of a spate of wildfires
Jack Guez (AFP/File)
The Shin Bet said that the three had 'committed racially motivated arson'
Three Palestinians were arrested in November suspected of setting nationalistically motivated fires, it was cleared for publication Sunday.
Israel's Shin Bet security service said in a statement that in a joint operation of the General Security Service, IDF, and the Police, three residents of the West Bank village of Iskaka were arrested on November 26, under suspicion of setting fire near the village and near the southern access route to the city of Ariel.
The three were named as 19-year-old Dahir Mohamed Fayez Jawad, Hamdan Saqr Hamdan Lami, 19, and Yazid Ahmad Hamdan Lami, 24,
The Shin Bet said that the three had "committed racially motivated arson."
The cases have been transferred to the military prosecutor's office, said the Shin Bet.
In November hundreds of fires raged from the south near the Dead Sea through the north of country, scorching almost 5,000 acres of land.
Some of the fires were believed to have been sparked by human negligence and extremely dry weather while others are though to be arson.
Repairs for Haifa alone are already projected to total as high as half a billion shekels.