Israel's deputy FM speaks out against PM's diplomatic response to UN vote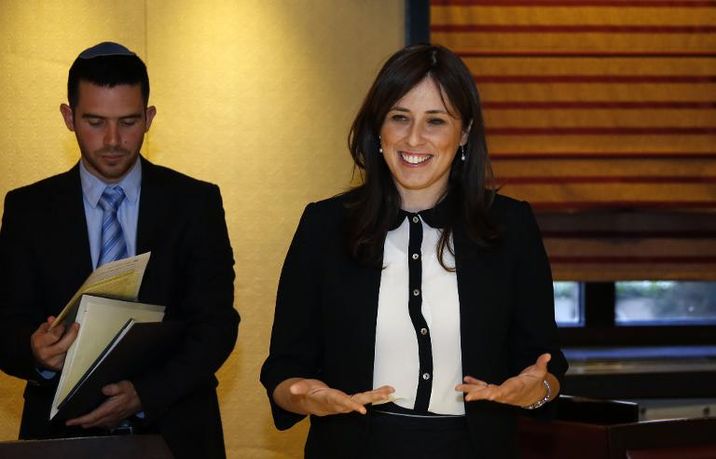 La ministre israélienne adjointe des Affaires étrangères, Tzipi Hotovely, le 20 mai 2015 à Jérusalem
Gali Tibbon (AFP/Archives)
Hotovely says canceling official visits is the wrong move and that Israel should instead work to explain
Israeli Deputy Foreign Minister Tzipi Hotovely (Likud) on Tuesday criticized Prime Minister Benjamin Netanyahu, who also serves as foreign minister, for his decision to canceling meetings with foreign dignitaries following Friday's UN Security Council vote condemning settlement construction in the West Bank, Israel's Channel 2 News reports, quoting an interview on Israel's Army Radio.
"We should not cancel official visits," she said. "Part of diplomacy is explaining to them why they are harming their own interests."
Hotovely repeated her critique in another radio interview, saying that "we could have met these people and explained to them that their decision does not serve their interests or the interests of the regions – simply to explain to them," she said.
"Israel does not plan to dictate anything to anyone, but will also not take dictates from anyone – neither the UN nor the US are responsible for this people's fate."  
Hotovely also told Army Radio that that Israel should alter the terminology it uses when discussing settlements with diplomats. "This is Israeli territory, this is Israel," she said of the West Bank.
UN Security Council Resolution 2334 was passed by a 14-0 vote after the United States abstained enabling the adoption of the first UN resolution since 1979 to condemn Israel over its settlement policy.
The resolution demands that "Israel immediately and completely cease all settlement activities in the occupied Palestinian territory, including East Jerusalem." It states that Israeli settlements have "no legal validity" and are "dangerously imperiling the viability of the two-state solution."
Netanyahu on Sunday told his cabinet ministers to travel less to the countries that supported the UN Security Council vote on Israeli settlements on Friday, Israel's Army Radio reported.
Additionally ministers have been asked not to hold meetings with their counterparts from these countries, and likewise foreign ministers from those countries will not be welcome on visits to Israel in the near future.
Public Security Minister Gilad Erdan said Saturday night that Israel should "announce a full annexation of settlement blocs" in response to the resolution.
Education Minister Naftali Bennett of the far-right Jewish Home party told Army Radio that his party would "soon propose a bill to annex Maale Adumim," a settlement city east of Jerusalem.
Netanyahu warned his cabinet on Sunday not discuss topics such as settlement building or annexing parts of the West Bank amid concerns that US President Barack Obama, or possibly other countries could seek further action against Israel.