Israel buries soldiers killed in truck-ramming attack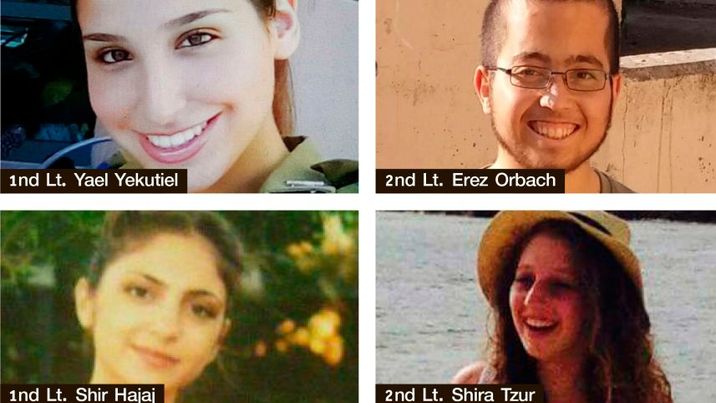 les victimes de l'attentat au camion-bélier de Jérusalem
Israeli police prevent terrorist's family from setting up mourning tent in east Jerusalem
Israel is to bury four soldiers Monday killed when a Palestinian rammed a truck into troops visiting a popular Jerusalem tourist site in a stark reminder of tensions despite a recent lull in violence.
Sunday's attack that also saw the driver shot dead came after months of relative calm and led Prime Minister Benjamin Netanyahu to spark debate by suggesting it was inspired by the Islamic State group.
Netanyahu and Health Minister Yaakov Litzman visited the wounded, who remain hospitalized in various conditions, at Jerusalem's Hadassah Ein Kerem Monday morning.
The four deceased, were identified as Yael Yekutiel, Shir Hajaj, Shira Tzur, and Erez Orbach, all 20-years-old. Tzur and Orbach were American citizens, a US Embassy official told Ha'aretz.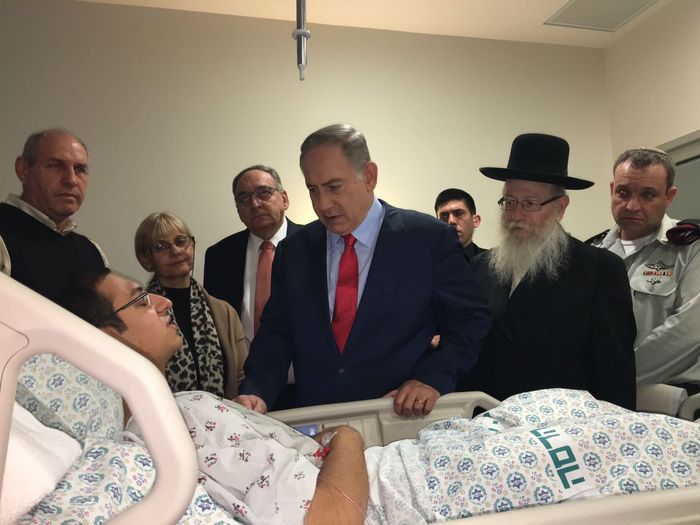 Hajaj was a commander in the officer's course, which had been part of a group of 300 troops on an educational trip when they were targeted. Israeli media published the last message Hajaj's mother sent to her by phone.
"My dear, my life, talk to me, please," it said.
Tzur, born to American parents, lived in Haifa and served in the IDF's Intelligence Corp. She was posthumously promoted to 2nd Lt. Her funeral will take place at Haifa's military cemetery on Monday at 14:00 local time.
Orbach, whose mother is a US citizen, was the eldest of six brothers and lived in Alon Shvut settlement south of Jerusalem. He volunteered for military service in the Israeli Air Force, where he serves with the Flight Test Squadron's Technical Department and had completed an officer's course. He will be laid to rest Monday at 11:00 at the Kfar Etzion cemetery.
Yekutiel, who completed an officer's training course two months before her untimely death, served as a education officer and was posthumously promoted to 1st Lt. She will be buried Monday at 14:00 at Jerusalem's Mount Herzl military cemetery.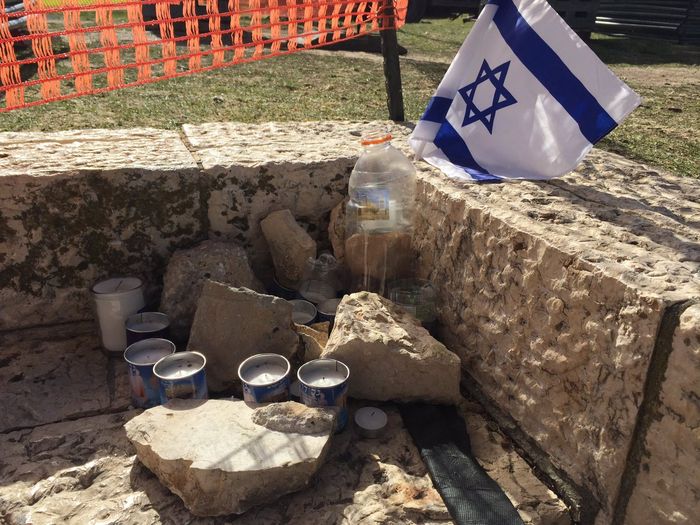 Meanwhile, police removed a memorial tent set up in the Palestinian assailant's east Jerusalem neighborhood, located near the site of the incident.
Five of the nine arrested were relatives of the attacker, 28-year-old Fadi al-Qunbar, police said. His cousin dismissed Netanyahu's statement that al-Qunbar was an IS supporter.
"There was nothing in his life saying he was ISIS," Mohammad al-Qunbar, 43, said as he sat near what was left of the tent in the Jabal Mukaber neighborhood.
"He never contacted ISIS and he doesn't know ISIS," he added, using an alternative acronym for the jihadist group.
He added that "we were shocked, for sure. We never expected anything like this from Fadi. But what happened has happened and we only say there is no might and power but that of God."
Israeli police prevent #Jerusalem terrorist's family from setting up a mourning tent. His body will by buried by Israeli authorities pic.twitter.com/sYs2z3fnzi
— Shai Ben-ari (@ShaiBenari) January 9, 2017
In making the statement, Netanyahu argued, as he has repeatedly in the past, that Israel faces the same "terrorist" attacks that have hit countries such as Germany and France.
However, the incident in many ways fit the pattern of a wave of Palestinian lone-wolf knife, gun and car-ramming assaults that began in October 2015, though seemingly with the intent to cause more casualties than usual.
A heavier truck was used -- a flat-bed model with a crane in the rear -- and an entire group of soldiers were targeted.
Israeli security officials have said that IS influence among Palestinians is limited.
A poll released in December found that only five percent of Palestinians believe that IS represents true Islam.
Read more:
- Claims of hesitation to shoot terrorist in Jerusalem attack rejected by IDF