Israel to revoke residency status of 12 relatives of Jerusalem terrorist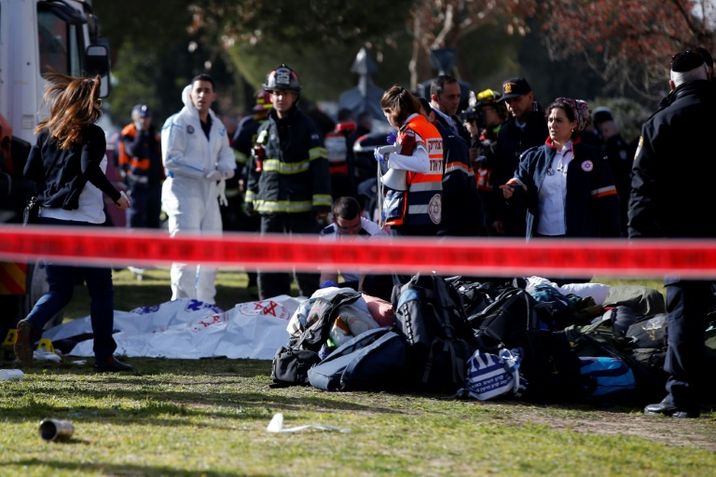 Policiers et secouristes israéliens sur les lieux d'une "possible attaque terroriste" à Jérusalem, le 8 janvier 2017
AHMAD GHARABLI (AFP)
Group also hinted that its members had been behind other attacks previously carried out
Israeli Interior Minister Aryeh Deri on Tuesday began the process of revoking the the residency status of the family of the Palestinian terrorist who rammed a truck into a group of soldiers in Jerusalem earlier this week killing four and injuring 17, the Ynet news site reports.
"This is a decision that signals a new era against terrorism and terrorists who use their status to carry out attacks against citizens. From now on, there will be zero tolerance towards those who are involved in terrorism against Israel," Deri said. "Let this be known to all who are plotting, planning or considering carrying out an attack, that their families will pay a heavy price for their actions and the consequences will be severe and far-reaching."
Twelve members of 28-year-old Fadi al-Qunbar's family, including his mother, are set to have their permanent residency status annulled.
Deri made the decision after consulting the Shin Bet security service and the Immigration Authority, and the move was subsequently approved by Prime Minister Benjamin Netanyahu.
Meanwhile, the terrorist who carried out a truck ramming attack targeting Israeli soldiers on Sunday belonged to a relatively new Palestinian faction, the group claims, according to a report in the Times of Israel.
The group calls themselves "the martyr of Baha Alyan collective," naming themselves after one of two Palestinian men that carried out a combined shooting and stabbing attack on a bus in Jerusalem in October 2015.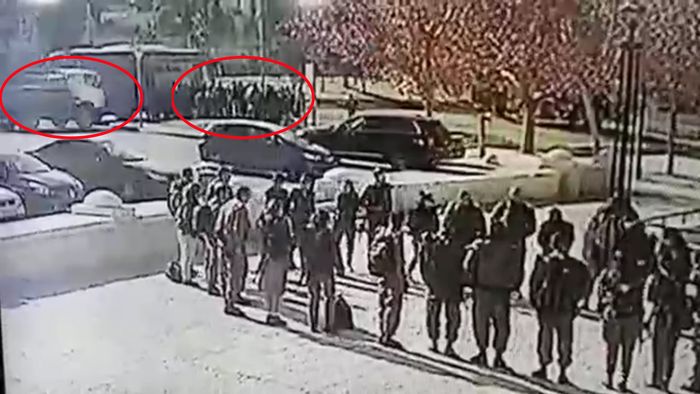 Alyan was shot dead during the attack, which killed two Israelis and a US-Israeli dual national, while his accomplice Bilal Abu Ghanem has been sentenced to life in prison.
After claiming to be behind the attack in a statement circulated online, the "collective" proceeded to threaten "a torrent of unyielding quality attacks in defense of our Jerusalem and in revenge of our martyrs and prisoners," the Times of Israel reports.
The group also hinted that its members had been behind other attacks previously carried out.
A few hours after the attack, Israeli Prime Minister Benjamin Netanyahu said the assailant, who was shot dead at the scene, was "by all indications" a supporter of the Islamic State group, and reference similar attacks in Nice and Berlin.
However, few additional details about terror connections have been released by the authorities.
Ynet reported that al-Qunbar had previously been convicted on a charge of purchasing stolen vehicles, but was not on law enforcement's radar for terror related suspicions.
He purchased the cars in 2008, was indicted in 2010, and two years later in 2012 reached a plea deal resulting in a suspended 2-year sentence with 200 hours of community service and was fined NIS 1,000 ($250).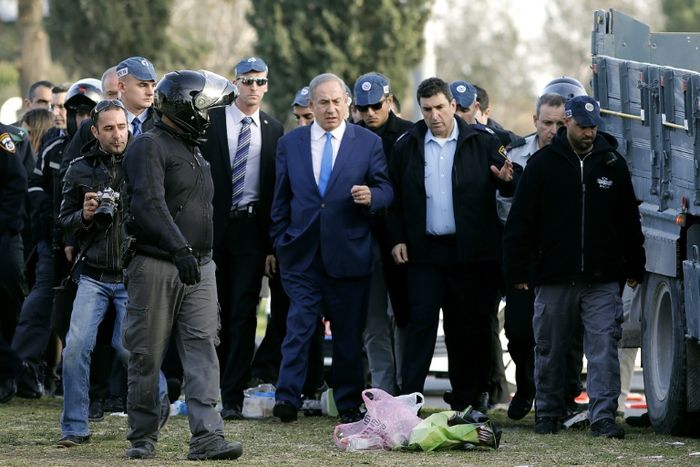 Immediately following the attack, police stormed the terrorist's home, and cordoned off his neighborhood of Jebl Mukaber in east Jerusalem. Several of his relatives have been detained.
According to the Jerusalem Post daily, al-Qunbar's relatives knew of his intentions to carry out an attack targeting Israelis. Authorities are still working to determine whether any family members helped him to plan the attack or if some may have attempted to persuade him not to do it.
The attackers sister reportedly told the Quds News Network that "God chose him for this martyrdom. Thank God. We are patient and we thank God for this… it is the most beautiful martyrdom."
She was arrested as part of the police raids following the attack, but was released shortly after.
Read more:
Israel buries soldiers killed in truck-ramming attack