Suicide leading cause of death among IDF soldiers in 2016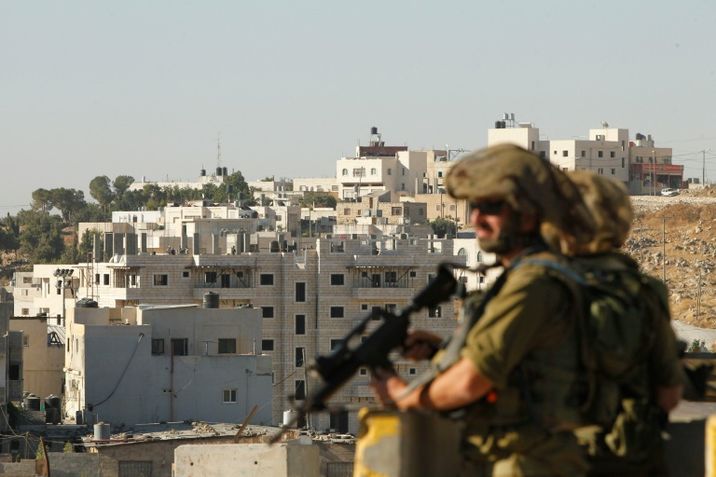 Israeli soldiers stand guard at a checkpoint blocking access to the al-Fawwar refugee camp on July 26, 2016
Hazem Bader (AFP)
IDF says rate could be decreased with greater awareness of the issue, early recognition of emotional distress
More Israeli Defense Force (IDF) soldiers died in suspected suicides in 2016 than in terror attacks, training accidents, car accidents, or illness, the army's personnel division reported Sunday.
Of the 41 soldiers killed last year, 15 committed suicide -- the leading cause of death -- according to year end statistics.
Most of the suicides last year were soldiers in the middle of their mandatory army service, as opposed to new conscripts. All were male, and most were in forward-serving units, though not necessarily combat units, according to a senior officer from the IDF's Manpower Directorate.
The number of suicides remains the same as in 2015 and 2014, though IDF sources say that the rate could be reduced by raising awareness of the issue and early signs of emotional distress among unit commanders and soldiers' friends, according to Ha'aretz.
The current suicide rate among IDF soldiers is lower than it has been in previous decades, military sources noted, though in 2013 the number of soldiers who took their own lives was just seven.
"We can't know about every case in advance, but we are doing a lot to deal with the issue," one officer is quoted by Ha'aretz, noting commanders are asked to remain extra vigilant for signs of emotional distress and monitor their soldiers' whereabouts during sensitive times of year, such as the holidays.
According to the IDF, in addition to 15 soldiers who took their own lives, four soldiers were killed during military operations, nine in accidents on-base, seven in car accidents while off-duty, and six from illness or other medical reasons.
(Staff with agencies)