Israeli authorities thwart smuggling ring providing goods to Hamas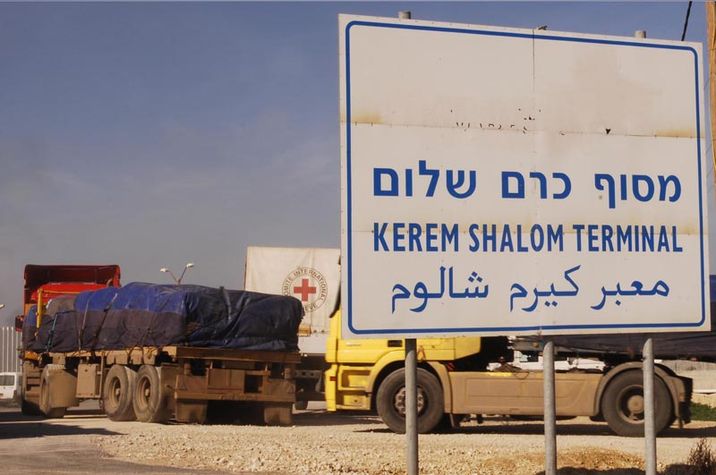 Kerem Shalom Terminal entre Israël et Gaza
Tsahal.fr
Hundreds of cameras, model airplanes and communications cables were smuggled inside of other electronic goods
Israeli authorities have thwarted a smuggling ring aimed at transferring goods from the West Bank to the Gaza Strip, some for delivery to Hamas, the Shin Bet Security Service announced.
Two suspects involved in the ring were arrested in December as part of a joint Shin Bet, Israeli Police and Israel Defense Forces operation, and the details of the investigation were cleared for publication Monday.
The suspects were named as Nader Massalma – a merchant from the West Bank and Nofal Abu Siriya- a merchant in Gaza.
Massalma is accused of smuggling hundreds of items such as cameras, model airplanes and communications cables into Gaza through the Kerem Shalom crossing.  The parts were hidden inside of televisions, refrigerators, and washing machines, among other electronic goods.
Items such as cameras require a special permit for transport into the Gaza Strip.
"The smuggling method that was discovered by the security forces underscores the efforts undertaken by Hamas, via its collaborators, in order to build up its strength and cynically exploit the commercial permits given by Israel for the benefit of the civilian population in the Gaza Strip," the Shin Bet said in a statement.
"The security establishment views the foregoing with utmost gravity and will continue to locate and foil attempts to smuggle equipment, goods and dual-use materials to the Gaza Strip, and which are liable to assist Hamas and other terrorist organizations to build up their strength," the statement continued.
"Those involved – in Israel, Judea and Samaria, and the Gaza Strip – will be dealt with to the fullest extent of the law," it added, using the biblical name for the territory commonly known as the West Bank.