74% Republicans, 33% Democrats back Israel over Palestinians: poll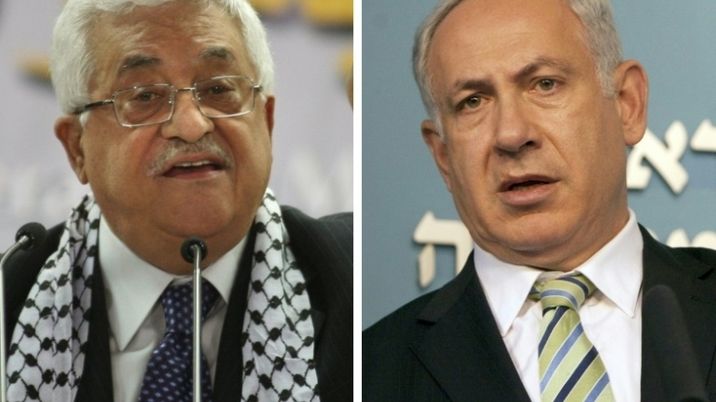 Le Président de l'Autorité palestinienne Mahmoud Abbas et le Premier ministre israélien Benjamin Netanyahou
AFP
Gap between parties' support of Israel at highest since 1978; half of Republicans view Netanyahu favorably
74 percent of Republicans sympathize more with Israel than with Palestinians, a new Pew Research Center survey conducted between Jan. 4-9 shows. 
The number stands in stark contrast to only 33 percent of Democrats who view the Jewish State more favorably than the Palestinians. 
According to the report, the difference between the percentage of Republicans and Democrats who sympathize with Israel over the Palestinians is the largest it has been in surveys dating back to 1978.
Only eleven percent of Republicans sympathize with the Palestinians over Israel, while 15 percent sympathize with neither, both sides or did not express a view.
Among Democrats, those numbers were 31 percent and 35 percent, respectively.
The findings mark the first time in surveys conducted by Pew that Democrats are about as likely to sympathize with the Palestinians as with Israel.
Among respondents defining themselves as "liberal Democrats," 38 percent sympathized more with the Palestinians while 26 percent sympathized more with Israel.
Since 1978, the proportion of Republicans sympathizing more with Israel has risen while it has fallen in the same time for Democrats.
In that year, 49 percent of Republicans and 44 percent of Democrats sympathized more with the Jewish state, according to data from the Chicago Council on Foreign Relations obtained by Pew.
Another difference in opinion between Republicans and Democrats deals with the prospect of Israel and a future Palestinian State coexisting peacefully. 
While 60 percent of Democrats believe this to be possible, only 44 percent of Republicans answered in the same respect.
A higher proportion of Republican and Republican-leaning respondents viewed Israeli Prime Minister Benjamin Netanyahu favorably, 50 percent, than did their Democratic and Democratic-leaning counterparts, 21 percent.