Palestinian given life sentence for death of Israeli in 2015 shooting attack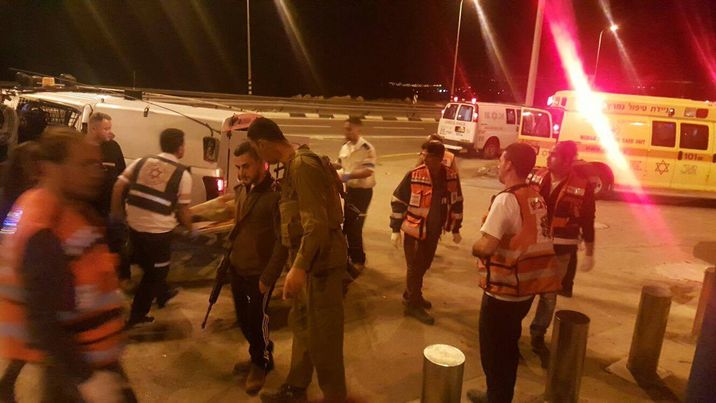 The scene of a shooting attack near Beit Horon in the central West Bank, March 11, 2016
Moshe Mizrachi
Abdullah Ishaq was the driver of the car in the attack which killed one and injured three
Abdullah Ishaq, a Palestinian convicted in the 2015 drive-by shooting death of an Israeli man in the West Bank was sentenced by a military court Sunday to life in prison plus 30 years for the attack.
Malachi Rosenfeld, 25, was fatally wounded in the drive-by shooting attack near the West Bank settlement of Shilo on June 30, 2015. Three other Israelis sustained moderate injuries in the incident.
Ishaq was given life for the death of Rosenfeld and the additional 30 years for the three injured. He was also ordered to pay 250,000 shekels ($65,800) in restitution to Rosenfeld's family as well as another 25,000 shekels ($6,500) to each of the Israelis wounded in the attack.
He was part of a West Bank based Hamas terror cell arrested the month after the attack. Ishaq is said to have been the driver of the car in the attack.
The members of the cell confessed to carrying other shooting attacks against Israeli targets that ended without casualties, including firing at an ambulance vehicle.
Israeli media reported the terror cell's leader was released in the Gilad Shalit prisoner-exchange deal four years earlier.
In the 2011 swap, Israel released 1,027 Palestinian prisoners in exchange for the release of Shalit, an Israeli soldier captured by Hamas and kept in Gaza for five years.