Palestinian opens fire on vehicles in West Bank, none injured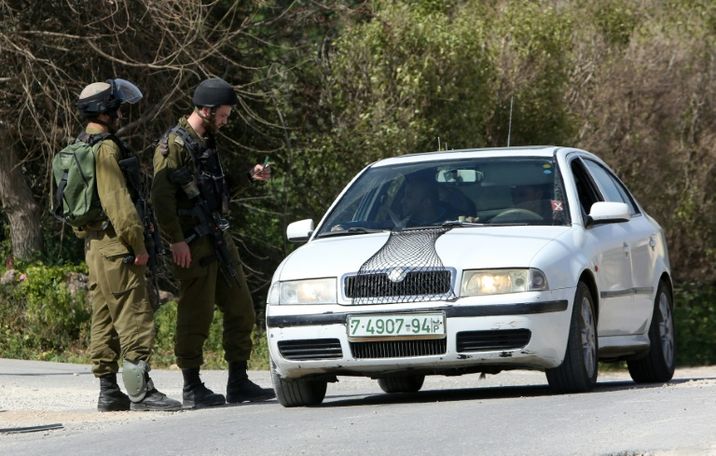 Israeli border guards check a driver near the Palestinian town of Qalqilya in the occupied West Bank
Jaafar Ashtiyeh (AFP/File)
Incident follows several violent incidents targeting Israelis in the West Bank over the prior 24 hours
A Palestinian opened fire on passing vehicles in the northern West Bank Thursday, the Israeli military said. No injuries were reported.
A shell casing was found near the scene of the shooting, which occurred near the village of Azzun east of Qalqilya.
Israeli authorities began a search for the suspect.
The incident occurred after several violent incidents targeting Israelis in the West Bank over the prior 24 hours.
Overnight Wednesday, Israeli soldiers conducting an arrest operation in the Jenin refugee camp came under attack by gunfire, pipe bombs and Molotov cocktails, with one soldier lightly injured in the incident, the army said.
The soldier was evacuated to hospital for medical treatment in light condition. The nature of the injury was not immediately reported.
On Wednesday evening, Israeli troops shot dead a Palestinian who drove at a bus stop in an attempted car-ramming attack, a military spokeswoman said.
A knife was found in the attacker's possession, a spokesperson added.
A few hours later, an Israeli military position in the West Bank was targeted with gunfire. The attacker was shot dead. No Israelis were reported injured.
The army said the shots had been fired from a passing vehicle near the village of Aboud. A search of the vehicle turned up a makeshift firearm, said a military statement.