EU-Israel summit postponed as settlement policy draws fire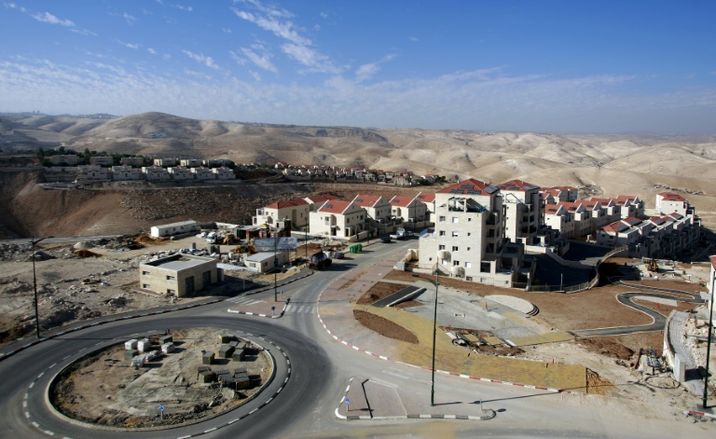 Part of the Jewish settlement of Maale Adumim, east of Jerusalem, pictured on November 11, 2009
Ahmad Gharabli (AFP/File)
Diplomats reportedly say opposition from at least five member states led to delay of long-awaited meeting
A summit between Israel and the European Union (EU) scheduled for February 28 and meant to signal an improvement in relations has been postponed in the wake of Israel's announcement of new construction in the West Bank and its passage of a new Israeli retroactively legalizing dozens of outposts built on privately owned Palestinian land, Haaretz reports.
Diplomats speaking anonymously to Haaretz said that the long-delayed summit was again postponed after a meeting of EU foreign ministers saw several countries saying they opposed holding the summit at this time. The objectors reportedly included France, Ireland, Sweden, Finland, and the Netherlands, some of whom were said to think holding a meeting would reward Israel for what they said was unacceptable behavior.
The diplomats told the newspaper that the issue would be discussed at the next meeting between the ministers, which is to take place in early March.
The sources told Haaretz that the meeting was held hours before Israel's passage of the new law on West Bank outposts, but that several ministers expressed concern that it would be passed and cited it as one reason the summit should be postponed.
Approval of the so-called "regulation law" drew official condemnation from several European countries.  
French Foreign Minister Jean-Marc Ayrault said he condemned "the adoption of the law by the Knesset yesterday that regulates thousands of housing units that were built on private Palestinian land in the West Bank."
"The law could exacerbate tensions in the region," he continued, adding "I call on Israel to respect its international obligations and rescind the law."
A statement from Germany's foreign ministry said its confidence in the Israeli government's commitment to the two-state solution was "severely shaken."
Germany also noted "odd expressions by individual members of the government, who openly call for the annexation of parts of the West Bank and prepare corresponding legislative drafts," concluding that "this is now a question of credibility." 
The United Kingdom also criticized the law, with Minister for the Middle East Tobias Ellwood saying it "damages Israel's standing with its international partners."
You need to be logged in in order to post comments. Sign up or log in
Israel needs to lessen it's reliance on an EU that stands them in the back at every opportunity.