Liberman, Zarif will not share stage at Munich conference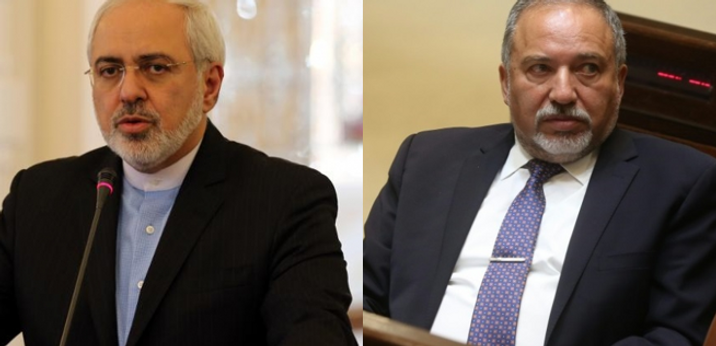 Israeli Defense Minister Avigdor Liberman (R) and Iranian Foreign Minister Mohammad Javad Zarif
AFP
Organizers decided against pitting together officials from enemy states
After a a schedule released Friday indicated that Israeli Defense Minister Avigdor Liberman and Iranian Foreign Minister Mohammad Javad Zarif will share a stage Sunday morning at the Munich International Security Conference, the organizers altered the itinerary to avoid pitting together the officials from enemy states.
Liberman and Zarif were to be joined by Saudi Foreign Minister Adel al-Jubeir and Turkish Foreign Minister Mevlut Cavusoglu for a panel titled "Old Crises, New Middle East."
The session was cancelled altogether and the officials will now deliver their addresses in a series of in different settings. 
Speaking to Israel's Channel 2 news from Munich on Friday, Liberman said he plans to say exactly "what I think about the ayatollah's [supreme leader] regime in Tehran."
"I hope he will be in the hall when I'm speaking and hear what I think about the ayatollah's regime in Tehran, and everything I said to the other defense ministers whom I met - the greatest danger to the stability of the entire Middle East is Iran."
Israel sees Iran and its Lebanese ally the Hezbollah militia as the greatest threats in an unruly region, a view shared by the leaders of the main Sunni Arab states of the region.
Iran has repeatedly threatened to target Israel with its missile arsenal, and did so as recently as this month.
Mojtaba Zonour, a senior member of Iran's National Security and Foreign Policy Commission and a former Revolutionary Guards official, was quoted by the Fars news agency earlier this month as saying that "only 7 minutes is needed for the Iranian missile to hit Tel Aviv."
Iran's Supreme Leader Ayatollah Ali Khamenei has also urged Muslims to unite with the Palestinians to fight the "Zionist regime," and Zarif too has reiterated Tehran's policy to support the Palestinian people, saying that the Islamic Republic is ready to cooperate with others to set up a "united front" against the "Zionist enemy" of Israel.
Zarif on Friday accused Israel of "whining" and "fear-mongering" over Iran's recent missile tests, and again insisted that Iran's missile program is for defense only.
"The only regime in ME with nukes, ICBMs & a history of aggression whines about Iran's means of defense. Fear-mongering hype IS fake news," he wrote on Twitter.
Israel is believed to be the Middle East's sole nuclear power but it has long refused to confirm or deny that it has such weapons.
Liberman talks Iran with Mattis
Liberman on Friday also met on the sidelines of the conference with US Secretary of Defense James Mattis, putting the focus of their discussion on Iran.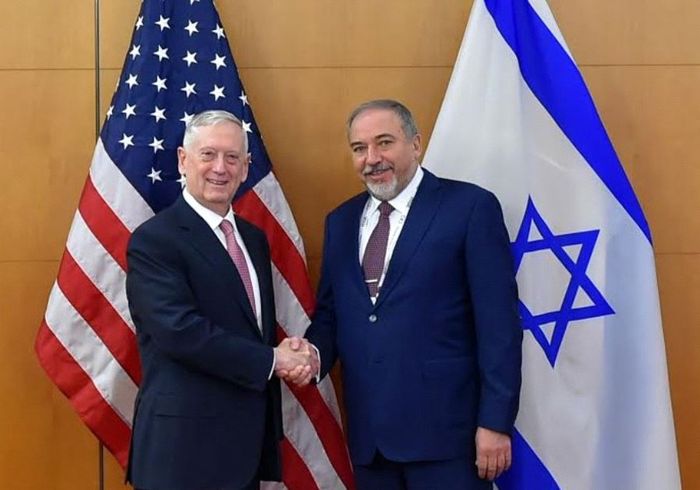 The two have previously spoken on the phone, but this is their first face-to-face meeting since Mattis assumed his post.
Liberman told his American counterpart that Israel and the US face three main problems "Iran. Iran and Iran," and urged the formation of "a genuine and effective coalition" to fight Iranian terror.
Liberman went on to say that Iran and North Korea make up "two ends of the axis of evil that also includes Hezbollah and the Assad regime and Iran is the common thread."
Mattis and Liberman agreed that action should be taken against Iran, and reaffirmed that "they will continue to work together to maintain common interests of the two countries."