Hezbollah says 'no red lines' for striking sensitive targets in Israel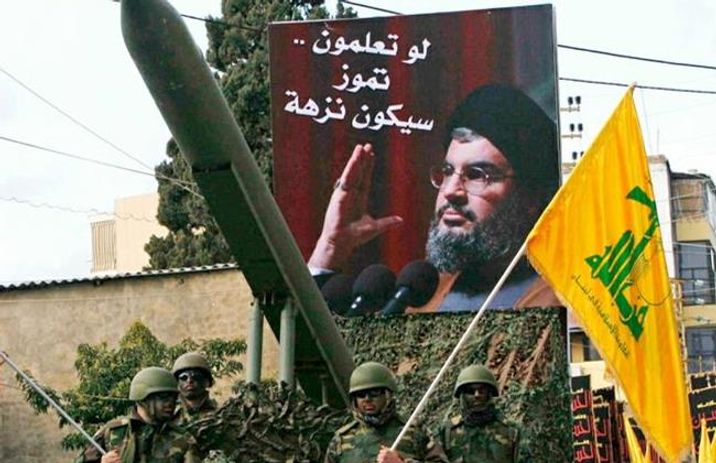 Parade du Hezbollah
Twitter
Leader of the Iran-backed militia repeats threats against Dimona nuclear facility, Haifa ammonia tank
Leader of the Lebanon-based Hezbollah militant group Hassan Nasrallah on Monday warned that it would not keep any "red lines" in a future war with Israel, repeating threats to attack sensitive targets such as its nuclear reactors and chemical plants.
"In the face of Israel's threats to destroy Lebanon's infrastructure, we will not abide by red lines, especially regarding Haifa's ammonia and the nuclear reactor in Dimona," Nasrallah said during an interview with Iran's state-run IRNA television network. 
"Hezbollah possesses the full courage for this," he said, warning Israel to "count to a million" before engaging them in conflict.
Nasrallah made similar threats last week, calling on Israel to dismantle its Dimona nuclear facility and ammonia storage facility in Haifa, which he said would be targets in a future conflict.
Israeli Intelligence Minister Yisrael Katz responded that all of Lebanon would be a target if Hezbollah fired on Israel.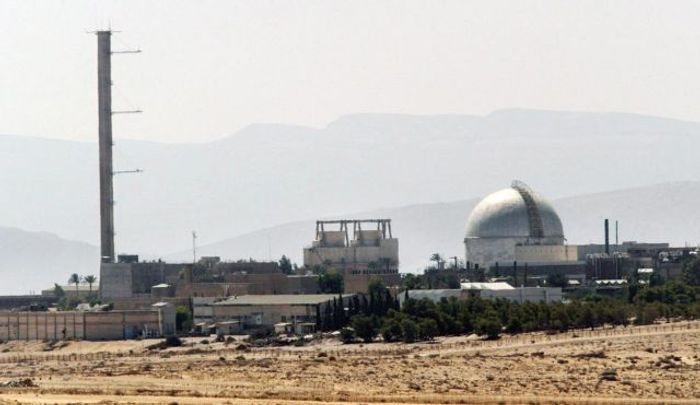 An Israeli court last week ordered the ammonia tank emptied, likening it to a sitting "nuclear bomb." 
Nasrallah claimed on Monday that they "are not advocates of war," saying they are "in the defense position."
The Iran-backed militia never disarmed after Lebanon's devastating 1975-90 civil war and is the country's most powerful armed force.
Lebanese President Michel Aoun told Egyptian TV network CBC last week that the group plays "a complementary role to the Lebanese army" in battling Israel.
"As long as the Lebanese army is not strong enough to battle Israel … we feel the need for [Hezbollah's] existence," Aoun  said.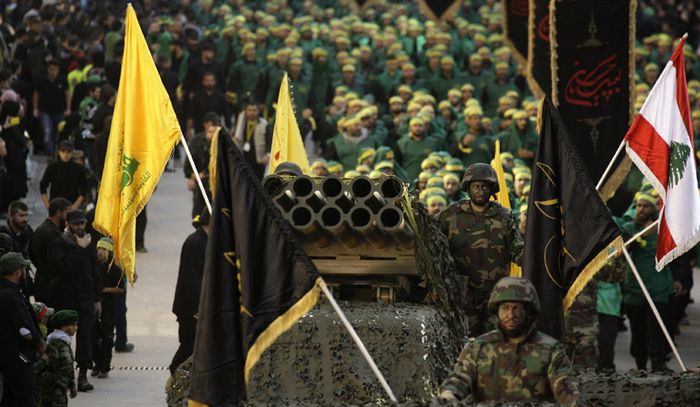 The remarks prompted Israel's United Nations ambassador Danny Danon to send a letter to UN Secretary General Antonio Guterres, which drew yet another warning from Aoun that any attempt to violate Lebanon's sovereignty would be met with the "appropriate response."
Israel fought a devastating war with the Shiite militia Hezbollah in 2006, and closely monitors the group's activities.
With its formidable arsenal of missiles trained on the Jewish State, Hezbollah remains the most serious military threat facing Israel, a national security think tank claimed in a report released last month.  
Israel's military believes Hezbollah has between 100,000 and 120,000 short- and medium-range missiles and rockets, as well as several hundred long-range missiles, with the medium-range missiles capable of reaching Tel Aviv.
See also:
- Hezbollah obtains Russian-made anti-ship missiles: reports
- Hezbollah: Trump-Netanyahu meeting 'death' of negotiation path with Palestinians
(Staff with agencies)