In first official visit Netanyahu praises 'clear-eyed' Australia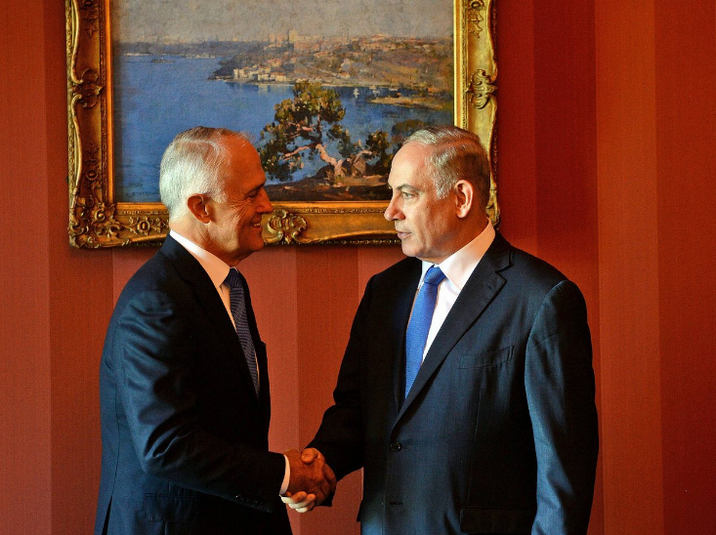 Netanyahou et Turnbull à Sydney, mercredi 22 février 2017
GPO
Prime Minister says Australia and Israel share '100 years of friendship' after his landing in Sydney
Prime Minister Netanyahu landed in Sydney, Australia, on Wednesday, marking the first time an Israeli Prime Minister has visited the country in an official capacity.
Netanyahu praised the Australia for its position on the UN Security Council resolution passed in December, condemning Israeli settlements, and lauded the country for "courageously willing to puncture UN hypocrisy" on resolutions singling out Israel for condemnation.
Upon landing in Sydney, Netanyahu was greeted by the Australian Minister for International Development and the Pacific Concetta Fierravanti-Wells, according to the Times of Israel.
"We've just landed in Australia," Netanyahu said in a video he posted on his official Twitter page. "This country is very friendly, with a warm Jewish community. Australia has 100 years of friendship with Israel."
The prime minister asserted that Australia and Israel share deep historical ties.
"Australian soldiers liberated Israel's southern city of Beer Sheba from the Ottoman Empire, they fought alongside Jewish soldiers in the Second World War in order to save Israel from Nazi invasion. They have been with us throughout all these years and it's a pleasure to return to them," Netanyahu said.
"They are far but they are near," He added.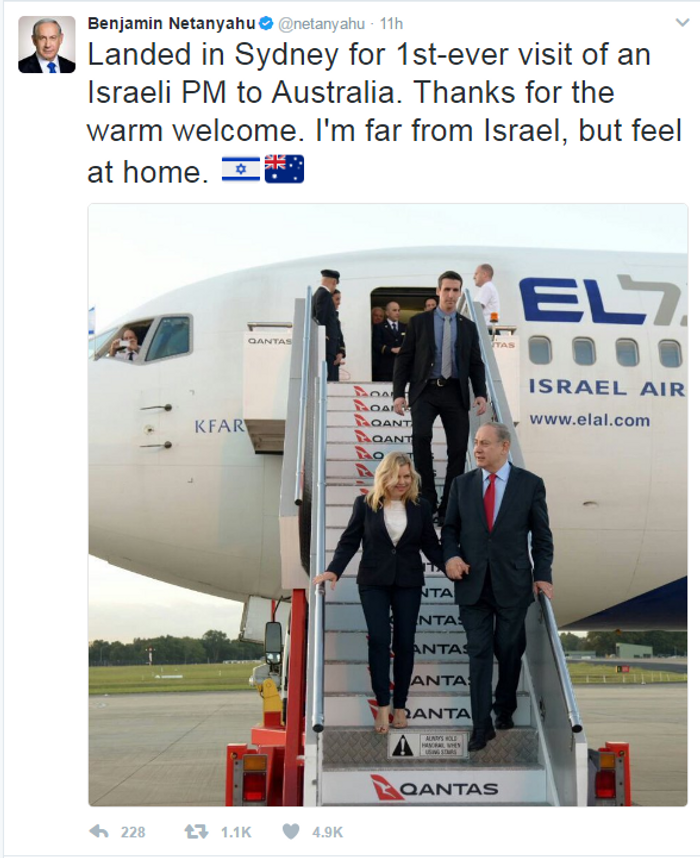 During the first ever visit, Australian Prime Minister Malcom Turnbull expressed support for a two-state solution, but defended Israel, calling it a "as "truly miraculous nation."
According to Times of Israel, Turnbull described Australia a "committed and consistent" friend to Israel, praising the country's "shared values, democracy, freedom, rule of law."
Netanyahu's counterpart wrote an op-ed in an Australian newspaper prior to the Israeli Prime Minister's visit, expressing criticism of the UNSC resolution, vowing to never support what he described as "one-sided resolutions."
"Australia has been courageously willing to puncture UN hypocrisy more than once, including this absurd resolution that said the Western wall, the most sacred site for the Jewish people for thousands of years — thousands of years even before the rise of Islam — that this is occupied Palestinian territory," Netanyahu told reporters.
"So the UN is capable of many absurdities and I think it's important that you have straightforward and clear-eyed countries like Australia that often bring it back to Earth," Netanyahu said.
Turnbull also spoke out about the Boycott, Divestment and Sanctions Movement (BDS).
"We deplore the boycott campaigns designed to delegitimize the Jewish state," Turnbull wrote in the piece.
In a press conference, Netanyahu remarked that he looked forward to reading the op-head during his four day visit and lauded Australia's support for Israel.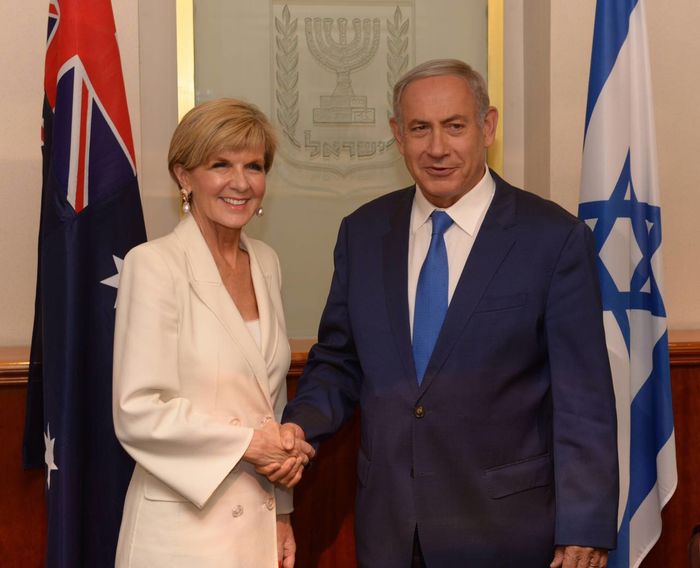 Australian Foreign Minister Julie Bishop met with Netanyahu in Jerusalem in September and invited him to become the first Israeli premier to visit the pacific continent.
Despite the landmark nature of the visit and the Prime Minister's support, Netanyahu is expected to face protests in the country, with demonstrations planned in Melbourne, Sydney, and Canberra.
Over 60 prominent Australian lawmakers, academics, and businessmen and women have signed an open letter objecting Netanyahu's visit due to Israel's policies towards the Palestinians.
"Mr Netanyahu's policies consistently aim to provoke, intimidate and oppress the Palestinian population...These policies are inconsistent with Australian values and beliefs and we should not welcome him here," the letter states.
"It is time for the suffering of the Palestinian people to stop and for Australia to take a more balanced role in supporting the application of international law and not supporting Mr Netanyahu and his policies."
During Wednesday's press conference Netanyahu evaded criticisms of the Jewish settlements in the West Bank by former Australian prime ministers Kevin Rudd and Bob Hawke, reported the Times of Israel.
Netanyahu explained the visit would strengthen Israel's economy and improve its face in the world.
The Israeli Prime Minister and Turnbull signed agreements to enhance cooperation regarding technology and air services as well as cyber-security, innovation and science.