President Rivlin seeks free-trade agreement with Vietnam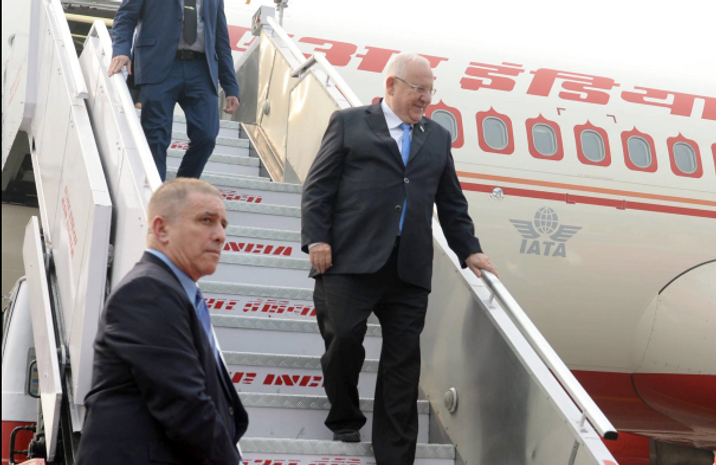 Israeli President Reuven Rivlin arrives in India for a state visit, November 14, 2016
Mark Nayman/GPO
Before departing on an official visit, President Rivlin said that "we see in Vietnam a country leading Asia."
Israel's President Reuven Rivlin will seek to make progress in helping to achieve a free-trade agreement with Vietnam, during his visit to the Southeast Asian country this week.
"We hope that over the course of this visit we will be able to advance in a very significant way, efforts toward the signing of a free trade agreement between Israel and Vietnam, and to the strengthening of the firm friendship between our peoples," said Rivlin before he departed for Vietnam on Saturday night.
"I believe that cooperation between Israel and Vietnam can contribute to the advancement and improvement of the lives of many," Rivlin added. "Together we can promote food security, agricultural advancements, water technologies, education, health, hi-tech, and cyber."
Israel's intentions to expand its bilateral ties with Vietnam is demonstrated by the number of Israeli business leaders accompanying Rivlin on his trip, including President of Israel's Manufacturers' Association, Shraga Brosh.
"I am sure that this visit will promote trade with Vietnam, open doors, and strengthen the economic ties between the countries," Brosh remarked.
Israel notably sees another door in Vietnam for expanding its ties in the Far East.  
"We see in Vietnam a country leading Asia, and we are following with appreciation their impressive economic growth," explained Rivlin. "Security and economic cooperation between us will promote this prosperity and growth of both countries, and will contribute to the stability to each of our regions."
Rivlin's trip to Vietnam will coincide with Prime Minister Benjamin Netanyahu's official trip to China.