IDF seals West Bank bookstore used as Hamas explosives-making workshop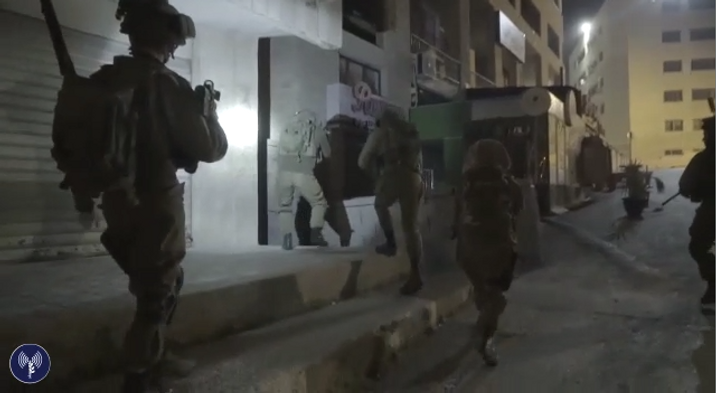 IDF seals West Bank bookstore used as Hamas explosives-making workshop in overnight operation in Nablus, April 2, 2017
IDF spokesperson
In separate arrest raids, five wanted suspects detained across West Bank
The Israel Defense Forces (IDF) sealed a bookstore in the West Bank city of Nablus that was used by a Hamas terror cell as an explosives manufacturing workshop during an overnight operation Sunday, the army said in a statement.
The bookstore was also being used to produce "inciting materials," the statement added.
The IDF said it had uncovered the Hamas terror cell last December while it was planning attacks in Jerusalem and Haifa.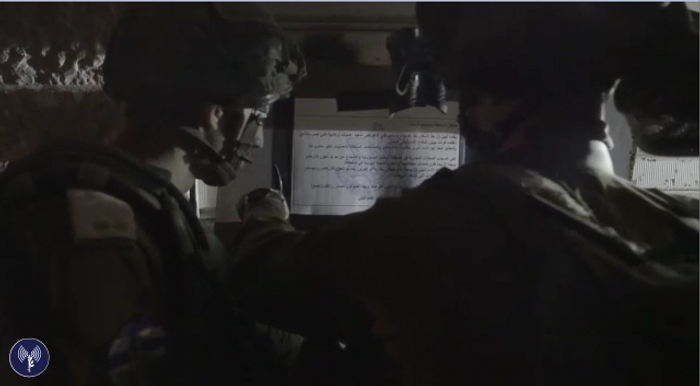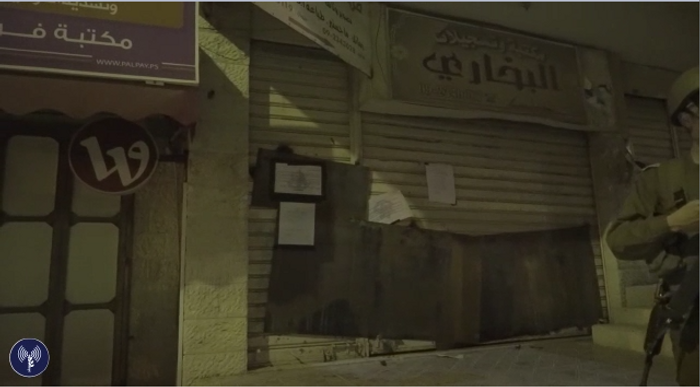 In a separate operation, the IDF arrested five wanted Palestinians suspected of terrorist involvement and disorderly conduct. Three suspects were arrested in the Hebron area, a fourth in Gush Etzion, and a fifth in the village of Beit Fajar near Bethlehem.
Israeli soldiers regularly carry out nightly raids across the West Bank, routinely detaining suspects wanted for low-level terror attacks, illegal weapons possession, and other security related offenses.
Last week, the IDF and Shin-Bet intelligence service carried out a large-scale operation dismantling three weapons factories in the West Bank. Weapons and materials for the production of weapons were seized, including five lathes, and one workshop was sealed.