Israel to enforce week-long closure of West Bank, Gaza for Passover holiday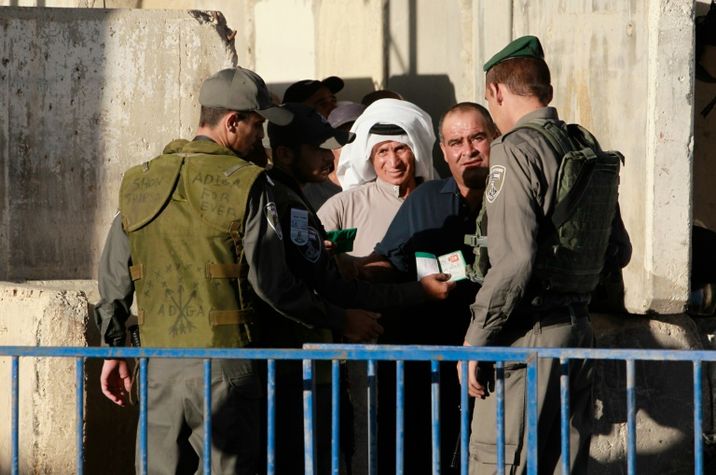 Palestinians are checked at an Israeli checkpoint between the West Bank town of Bethlehem and Jerusalem
Musa Al Shaer (AFP/File)
The Israel Defense Forces (IDF) will enforce a week-long closure of the West Bank and Gaza Strip beginning on Monday as a preventative measure against possible attacks during the Jewish Passover holiday, the army said Friday.
Palestinians will not be permitted to enter or exit the West Bank or Gaza Strip beginning Monday at midnight until Monday April 17, with the exception of "humanitarian, medical and exceptional cases" approved by the Defense Ministry's Coordinator of the Government's Activities in the Territories (COGAT), the IDF said.
It was not immediately clear what exceptions would be made for Christian Palestinians, who will celebrate Easter during the final days of the Passover holiday.
The closure will impact tens of thousands of Palestinians who work legally inside Israel every day, primarily in construction and maintenance jobs.
Similar curfews have been placed on the West Bank in the past during Jewish holidays, particularly Yom Kippur and Passover.
Those holidays are often associated with increased tension and potential for violence, particularly around religious sites which see increased numbers of Jewish visitors arriving to worship.
Israel early last week issued a warning to its citizens traveling abroad for the Passover and summer holidays of an increased threat of Islamic State related terrorist attacks.
The country's Shin Bet security agency has also warned that the Palestinian militant group Hamas would be sure to attempt terror attacks on Israelis during the Passover holiday, noting that the agency had developed new technologies and operational techniques to counter the threat of so-called "lone wolf" terrorists.
See also:
- Jerusalem bolsters security for Passover holiday amid recent attacks in Old City
- Israel warns citizens of increased ISIS threat ahead of Passover holiday
You need to be logged in in order to post comments. Sign up or log in
should keep it close indefinitely until the terrorist Abbas is sitting at a negotiating take without non starter preconditions