Israel security forces uncover illegal weapons workshop in West Bank raid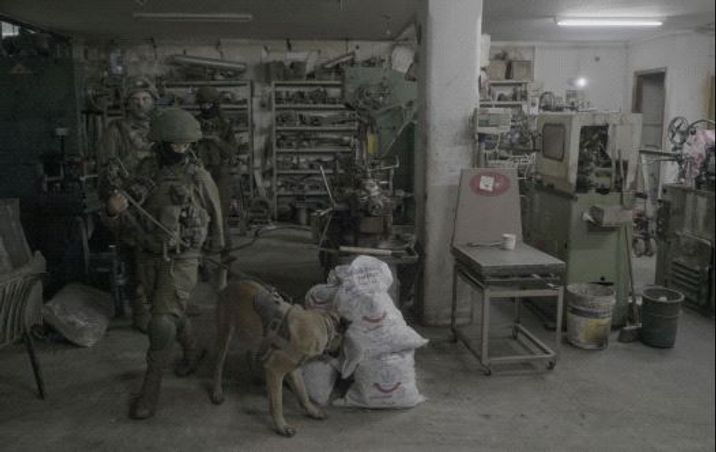 Israel security forces uncover illegal weapons workshop in West Bank raid
IDF spokesperson
Israeli security forces uncovered an illegal weapons factory equipped with seven machines for gun production during a large-scale operation in the West Bank overnight Monday.
The workshop was dismantled during the joint operation between the Israel Defense Forces (IDF), Shin Bet security agency, and police forces. Weapons parts were also seized.
Israeli soldiers regularly carry out nightly raids across the West Bank, routinely detaining suspects wanted for low-level terror attacks, illegal weapons possession, and other security related offenses.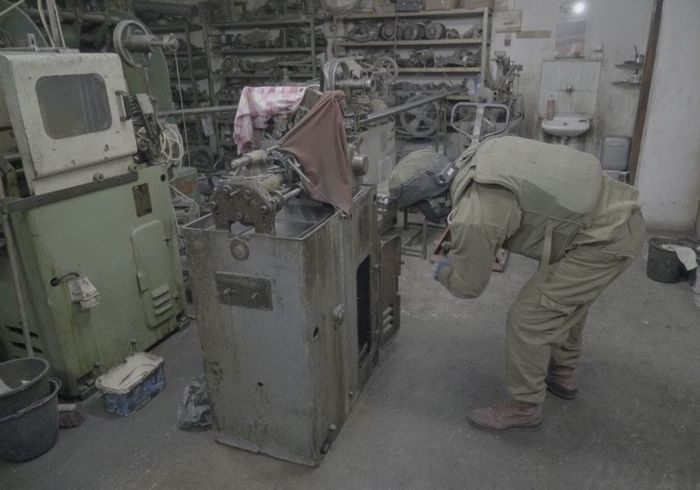 Recent raids have also focused on cracking down on illegal weapons manufacturing and distribution in the West Bank.
According to the IDF, 12 arms production factories were dismantled and 110 illegal weapons confiscated in January 2017 alone. Last year, the army seized over 450 illegal weapons ad shut down 42 weapons factories.
On Sunday, another such factory equipped with six machines used for the manufacturing of weapons was sealed in the village of Sa'ir.
See also:
- Israel raids West Bank weapons-manufacturing workshop
- IDF seals West Bank bookstore used as Hamas explosives-making workshop