Gaza sisters detained at border for allegedly disguising explosives as medicine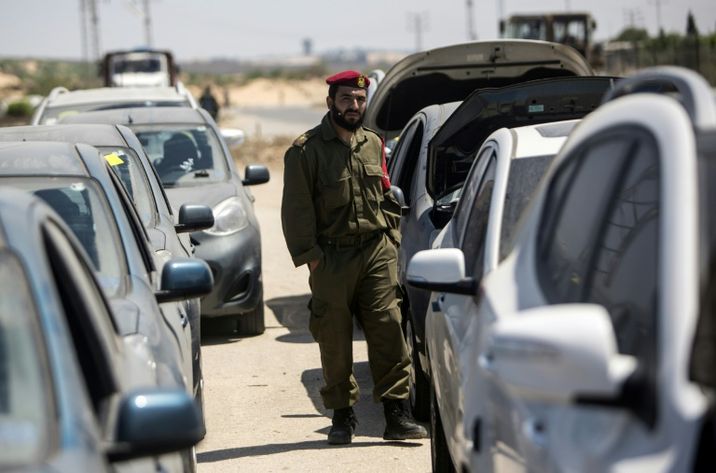 The Erez crossing is the only one between Gaza and Israel for people
MAHMUD HAMS (AFP/File)
Shin Bet says preliminary probe suggests Hamas behind smuggling attempt
Israeli border officials on Wednesday discovered explosive substances hidden inside tubes of medical supplies while carrying out a security check on two sisters from Gaza permitted to enter Israel so one of them could be treated for cancer, the Shin Bet said.
A preliminary Shin Bet investigation suggested that the substances were sent by Hamas and that they were meant for use in imminent attacks on Israelis.
The Shin Bet said the incident was evidence that terrorist groups in Gaza are attempting to exploit Israel's policy of permitting Gaza residents to cross into Israel for humanitarian and medical reasons in order to commit terror attacks.
Earlier this month, Hamas hanged three people in the Gaza Strip accused of collaborating with Israel.
The executions, held in public, followed the assassination of one of the leader's of the terror group's military wing, Mazan Fuqaha last month.
While it is unknown who is behind the deadly shooting, Hamas was quick to blame Israel for Fuqaha's death.