Eleven terror suspects arrested in overnight West Bank raids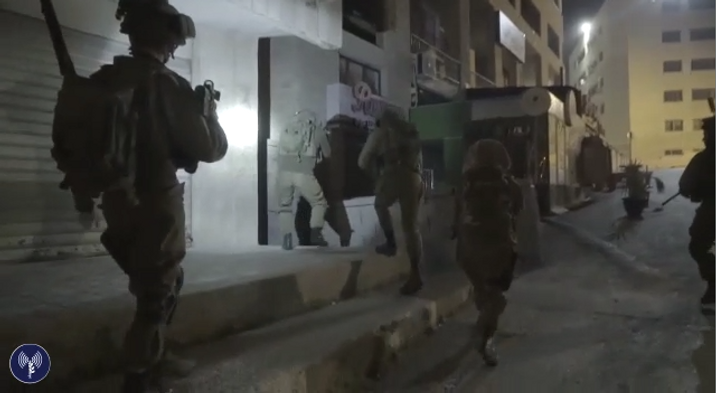 IDF seals West Bank bookstore used as Hamas explosives-making workshop in overnight operation in Nablus, April 2, 2017
IDF spokesperson
Israeli soldiers regularly carry out nightly raids across the West Bank
Israeli security forces on Thursday detained 11 wanted Palestinians in overnight raids throughout the West Bank, the army said in a statement.
Among those arrested were 18 Palestinians suspected of involvement in terror activities and violent disturbances, five of whom were activists for Hamas' chapter in the West Bank, the statement added. Improvised weapons were uncovered during searches.
All suspects were detained and transferred for further investigation by security services, the army said.
Israeli soldiers regularly carry out nightly raids across the West Bank, routinely detaining suspects wanted for terror attacks, illegal weapons possession, and other security related offenses.