Netanyahu seeks to deliver address alongside Trump at Masada: reports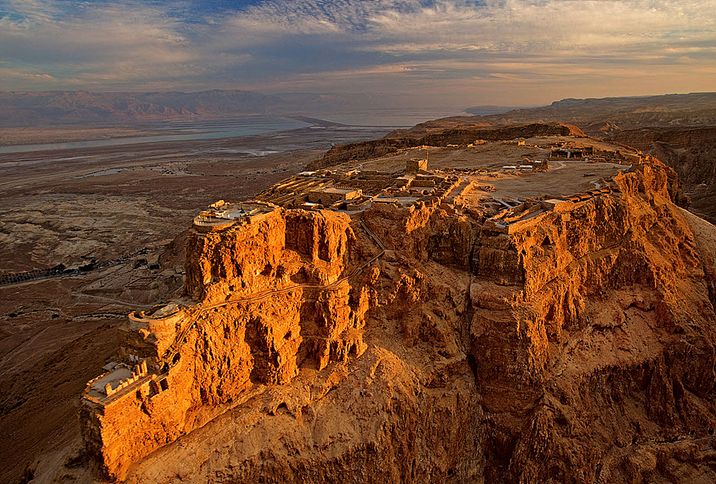 masada
facebook
The Israeli prime minister seeks to deliver a 5 to 7 minute address at the archaeological site
Israeli Prime Minister Benjamin Netanyahu hopes to deliver a speech at Masada archaeological site, alongside US President Donald Trump during the president's first official visit to the region next week, according to Hebrew media.
The American delegation accompanying Trump during his visit has reportedly expressed its opposition to a request from Netanyahu to share the podium with Trump in order to deliver a five to seven minute speech either before or after the US president.
President Trump is also slated to visit the Western Wall which would make him the first sitting US president to visit the holy site.
A source told i24NEWS that some Israeli officials have expressed reservations over the choice of Masada for an address by a US President, but added that the site -- an ancient fortress situated atop a 400 meter (1,300 foot) high rock cliff -- seems in line with Trump's grandiose style.
Israel's Channel 2 news first reported that Trump was considering a speech from the Negev wonder, a UNESCO World Heritage Site, but it is yet to be confirmed whether the US president will make any address during his visit.
The source said that other likely stops could include the Yad Vashem Holocaust Museum, Knesset (Parliament) and Mount Herzl in Jerusalem, as well as a possible visit to either Israel's northern or southern border.
Trump is expected to be accompanied by a massive entourage of one thousand people who will take over most of the hotels in western Jerusalem. His wife Melania, daughter Ivanka, and son-in-law Jared Kushner (who also serves as a middle east adviser) are planning to join him, the Ynet news website reported.
Trump is expected to arrive in Israel on May 22 as part of his first foreign tour since taking office.
The date coincides with the 50th anniversary of the reunification of Jerusalem following the 1967 Six Day War, which will be commemorated in Israel beginning the evening of May 23 and the day of May 24.
The White House press secretary's office said in a statement that the trip will "further strengthen the United States-Israel partnership" and that Trump will meet with Israeli leaders including Prime Minister Benjamin Netanyahu to discuss the prospect of advancing "a genuine and lasting peace between the Israelis and Palestinians," as well as "a range of regional issues," including "threats posed by Iran and its proxies, and by ISIS and other terrorist group."
Both the White House and Palestinian Authority confirmed that Trump would also hold a meeting with President Mahmoud Abbas during his visit to the region, without commenting on where the visit would take place.
"President Trump has also accepted the invitation of President Mahmoud Abbas of the Palestinian Authority to meet with him to discuss ways to advance peace between the Israelis and Palestinians, as well as efforts to unlock the potential of the Palestinian economy," the White House statement said.