Families of victims of terror ask Trump to end 'blood payments' by Palestinians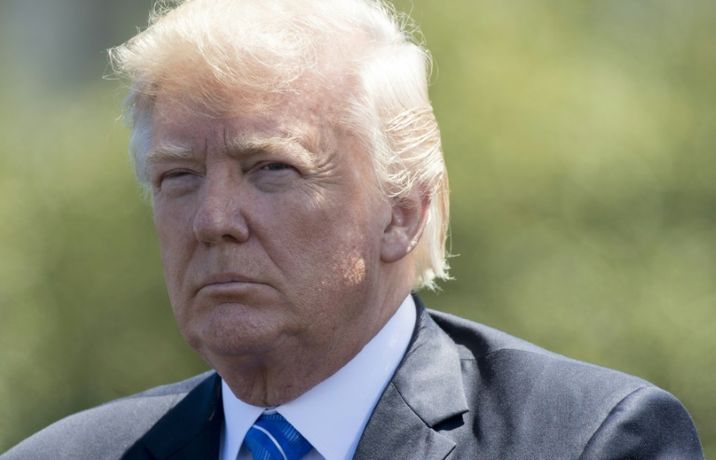 Le président américain Donald Trump à Washington, le 15 mai 2017
SAUL LOEB (AFP)
Israeli families ask Trump not to make a regional peace deal without ending PA payments to terrorists
Israeli families who lost loved ones in terrorist attacks wrote a letter to US President Donald Trump on Tuesday, asking him to pressure the Palestinian Authority to end its payment of terrorists in exchange for killing Israelis.
The letter was sent ahead of Trump's first official visit to the region next week.
The families of terror victims appealed to Trump, offering to meet with him and asserting that the Palestinian Authority incites violence by offering to pay terrorists in exchange for committing heinous acts against Israelis.
"As is widely documented, the PA pays large sums of money to convicted terrorists who have murdered innocent Israelis," the letter read. "In the past year alone the PA has paid some 250 million USD to terrorists, which is nothing short of incitement that motivates Palestinian youth to murder Israelis."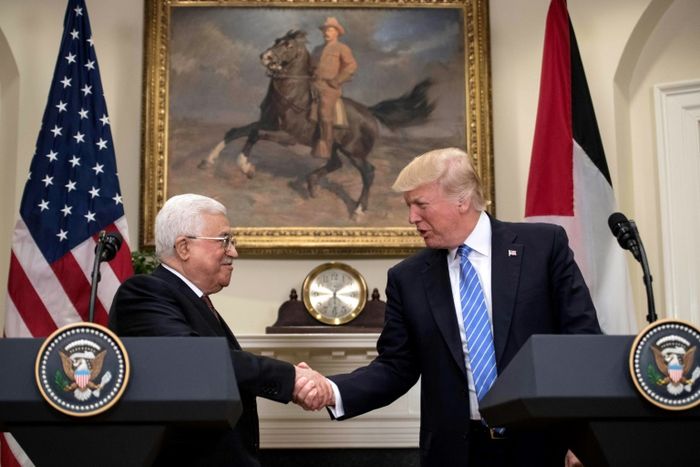 The family members called upon Trump to insist that the Palestinian Authority end its incitement of terror before securing a peace deal and asserted that "the Palestinians must demonstrate good faith and show that they are truly willing to change their ways by stopping incitement and halting all payments to terrorists who murdered Israelis."
The letter asserted that the US administration has pressured Israel in the past, resulting in the release of terrorists.
"We still recall how in 2013, under heavy pressure from the previous US administration, Israel released dozens of terrorists from prison as part of a deal aimed at advancing peace talks," the letter read. "The PA, led by Abu Mazen, awarded those murderers with large "prison release grants" - blood payments for their acts of terror."
Trump is expected to arrive in Israel on May 22 as part of his first foreign tour since taking office.
The date coincides with the 50th anniversary of the reunification of Jerusalem following the 1967 Six Day War, which will be commemorated in Israel beginning the evening of May 23 and the day of May 24.
A statement from the White House released last week said that Trump's visit will aim to "further strengthen the United States-Israel partnership" and to discuss the prospect of advancing "a genuine and lasting peace between the Israelis and Palestinians."
Trump and Israeli Prime Minister Benjamin Netanyahu will discuss "a range of regional issues, including "threats posed by Iran and its proxies, and by ISIS and other terrorist group," and Trump will discuss with Palestinian Authority President Mahmoud Abbas "ways to advance peace between the Israelis and Palestinians, as well as efforts to unlock the potential of the Palestinian economy," the statement added.
Earlier this month, Republican Senators pressured Trump, demanding that he ask Abbas to stop paying paying terrorists , just before Abbas visited with Trump at the White House.
"The president should raise this with Mahmoud Abbas and he should push for its passage," Senator Tom Cotton of Arkansas told the New York Times earlier this month. "It's a good test of Mahmoud Abbas and the Palestinian leadership of how serious they are about wanting peace and not wanting terrorism."
Read more:
Official's Western Wall comment 'doesn't represent Trump or US policy': WH
US begins airlift of equipment to be used during Trump's visit to Israel