Trump administration split over moving embassy to Jerusalem, says report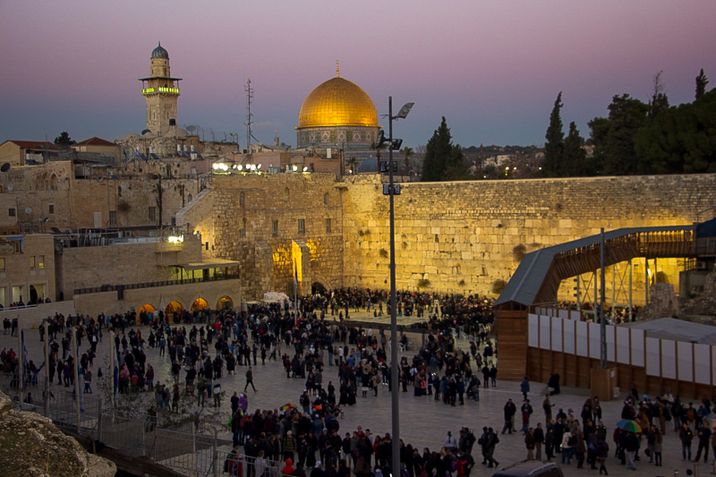 People arrive at the Western Wall for the menorah lighting ceremony on December26, 2016
Jessi Satin/ i24news
Report says close advisers support step, while cabinet members voice concern over ramifications
Two camps of senior officials in US President Donald Trump's administration have for months been fighting over the prospect of moving the American embassy in Israel to Jerusalem, with close advisers urging him to follow through with the promise while cabinet members argue he should drop it, Israeli daily Haaretz reported on Friday.
The faction supporting the move is led by White House chief strategist Steve Bannon and US Ambassador to Israel David Friedman, according to the report.
The group opposing the step is headed by Secretary of State Rex Tillerson, Defense Secretary James Mattis, and National Security Adviser H. R. McMaster, said Haaretz.
Sources told the newspaper that Bannon believes the embassy move was a promise to Trump's strongly right-wing nationalist base, while cabinet officials worry that moving the embassy would have negative repercussions.
When asked on "Meet the Press" about the possible move this week, Tillerson said "the president is being very careful to understand how such a decision would impact a peace process."
Bannon and Friedman are reportedly pressing Trump to take a substitute step if he decides not to move the embassy, such as a issuing a presidential declaration recognizing Jerusalem as the capital of Israel.
The debate is likely to continue until June 1, when the latest presidential waiver freezing the embassy move is to expire.