Tensions, clashes as Israel marks 50th Jerusalem Day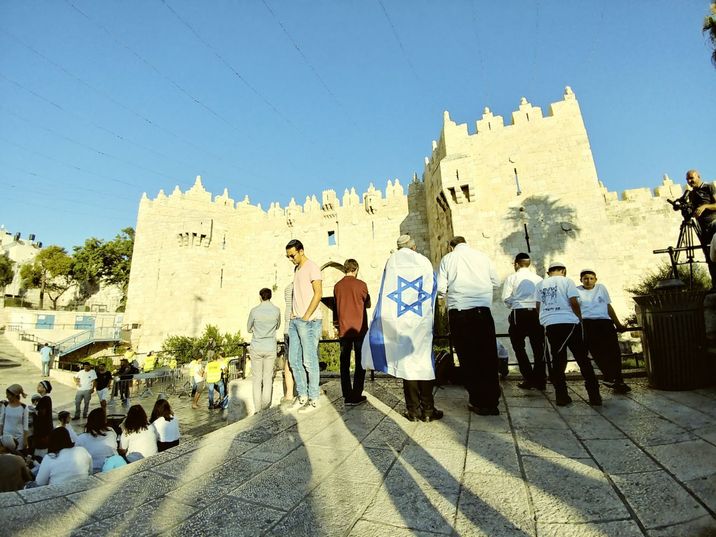 Israeli Jews in Jerusalem, May 24, 2017
i24NEWS
Clashes erupted on Wednesday between Israeli security forces and demonstrators as thousands of Israelis marched through Jerusalem's Old City to commemorate the 50th anniversary of the city's reunification.
Tense scenes outside #DamascusGate with Jews and Palestinians clashing, as #Israel marks 50 years since the unification of #Jerusalem pic.twitter.com/6JeksE4yRt

— Shai Ben-ari (@ShaiBenari) May 24, 2017
Left-wing Jewish protesters were forcibly removed from near the city's Damascus Gate as they attempted to block the procession.
Left wing protesters trying to block the #JerusalemDay flag march by right wing nationalists are forcibly removed from #DamascusGate pic.twitter.com/L8aZDJaf6J

— Shai Ben-ari (@ShaiBenari) May 24, 2017
While Jerusalem Day is a holiday in Israel, Palestinians call it the Naksa, or "setback."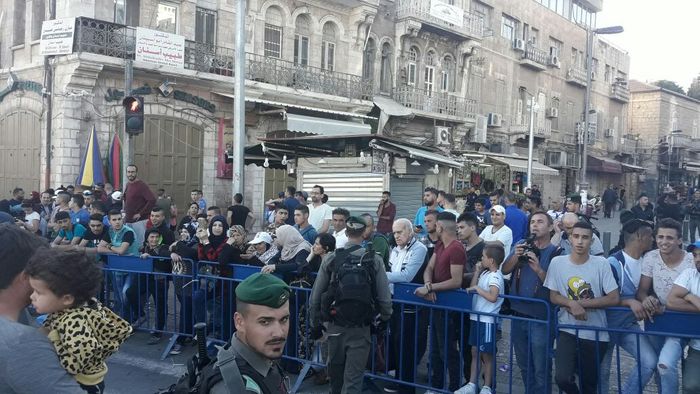 The annual march passes through the Muslim quarter of the Old City before arriving at the Western Wall, which is directly below the Temple Mount compound.
In 2016, two Jewish minors were arrested for shouting racist comments during the march.
In 2015, four Israeli policemen were lightly injured when clashes broke out between Israeli Jews and Palestinians during the march. Amid the tensions, the US Consulate General of Jerusalem issued a security message suggesting US citizens not visit the capital during Jerusalem Day.