Netanyahu says Israel must keep military control over W.Bank in any peace deal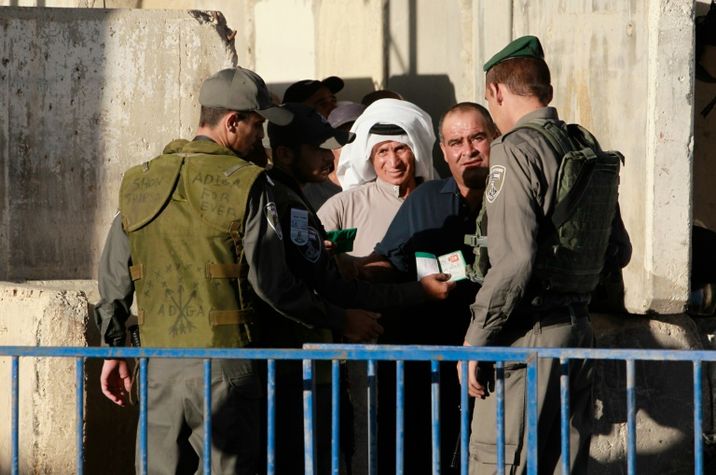 Palestinians are checked at an Israeli checkpoint between the West Bank town of Bethlehem and Jerusalem
Musa Al Shaer (AFP/File)
PM says Palestinians more concerned with 'negating existence of Jewish state' than with peace
Israeli Prime Minister Benjamin Netanyahu said Tuesday that Israel must maintain its military control over the West Bank in order to ensure its continued existence in the event of a peace deal with the Palestinians.
"The idea that we can give up territory and achieve peace is not right," Netanyahu told Army Radio. "In order to assure our existence we need to have military and security control over all of the territory west of the Jordan [River]."
The Palestinians have demanded a full Israeli withdrawal from the West Bank as part of any future peace agreement.
Netanyahu asserted that Jewish settlements in the Palestinian territories are not a barrier to peace, saying that the root of the intractable conflict lies in the Palestinians' refusal to acknowledge Jewish rights to the land.
"The root of this problem was and still is that continued refusal by the Palestinians to recognize Israel as a the homeland of the Jewish people in any borders," Netanyahu said.
The Palestinians, Netanyahu claimed, are focused more on "negating the existence of a state, the Jewish state" than they are on establishing their own independent state.
He said that only when there is a change in this mentality can there be hope for peace, "because you can't build peace on a foundation of lies."
Netanyahu also discussed an outside-in approach to peace with the Palestinians, reiterating his position that an agreement is more likely to be realized amid improved ties between Israel and moderate Arab nations in the region.
"There is a change happening. Not necessarily with the Palestinians but in some parts of the Arab world they are understanding that Israel is not the enemy," he said.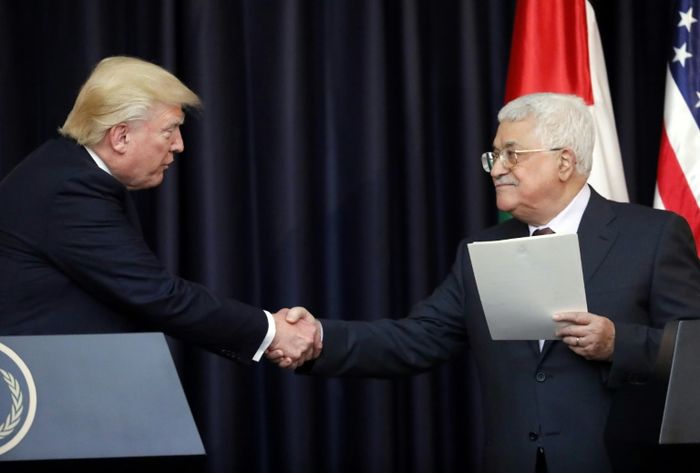 Netanyahu's remarks on Tuesday echo his previous comments, most recently made during a visit to Israel and the West Bank by US President Donald Trump last week.
While Netanyahu did not share Trump's assessment that the Palestinains "are ready to push for peace," the Israeli premier did say that "for the first time in many years...I see a real hope for change."
Trump said that after meeting Arab leaders on his trip to Saudi Arabia, he believes that "a new level of partnership is possible and will happen."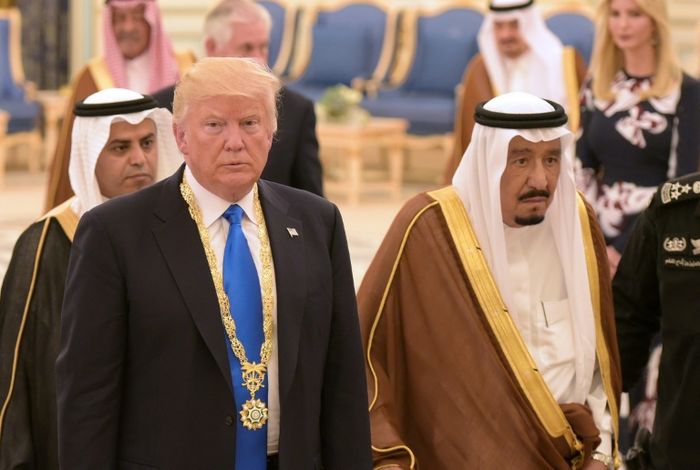 Trump even suggested that the Saudi monarch agreed with him: "King Salman feels very strongly and, I can tell you, would love to see peace with Israel and the Palestinians," he said.
Following Trump's visit to the region, there has been speculation that a Saudi-led initiative known as the Arab Peace Initiative could be revived as the basis for a an Israeli-Palestinian peace agreement.
The initiative, initially proposed by Saudi Arabia in 2002 would extend alliances between Israel and numerous Arab nations for the land seized in 1967, setting into motion the establishment of a sovereign Palestinian state.
See also:
- EXCLUSIVE: Palestinian envoy says Trump's W.Bank visit shows serious about peace
- Netanyahu says no 'diplomatic blank check' from US on Palestinian conflict
(Staff with agencies)
You need to be logged in in order to post comments. Sign up or log in
They are not ready in any way for a state