8 Palestinians injured by Israeli fire on Gaza border: reports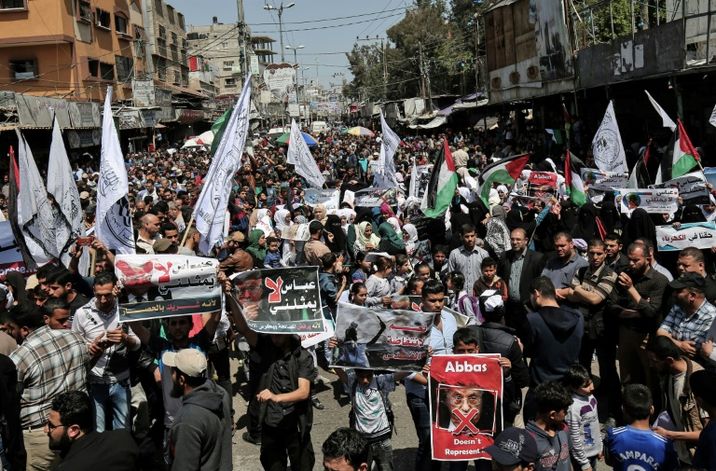 Des soutiens du Hamas manifestent dans le sud de Gaza, le 2 mais 2017
SAID KHATIB (AFP)
Gazan health ministry reports 20 more people are being treated for suffocation from tear gas
Eight Palestinians were injured by fire from Israeli security forces on Friday amid clashes, according to the Gazan Ministry of Health.
The ministry also reported that 30 more people are being treated for suffocation from smoke bombs and tear gas.
The protests come amid a power struggle between the Israeli government and the Gaza-based Hamas party over the supply of electricity to the strip. Earlier in the week the Palestinian Authority requested that Israel allow it to cut the amount of electricity it supplies to the coastal enclave by 40%, angry that the ruling Hamas movement continues to shirk from paying the bill.
On Monday the United Nations Special Co-ordinator for the peace process, Nikolay Mladenov, told i24NEWS that the move would likely see Gazans receive only two hours of power per day, down from an already diminished four. The scarcity of electricity is also causing widespread problems for Gaza's sewage and water systems that are exacerbating an already dire humanitarian situation, aid agencies and NGOs have warned.
Israeli sources told the daily newspaper Haaretz on Wednesday that Israel was holding talks both with Egypt and several unnamed European Union member countries with the aim of finding a solution to the electricity stand-off. 
Revelation of the talks come despite Prime Minister Benjamin Netanyahu on Tuesday saying that the electricity crisis was an "internal matter" between the rival Palestinian factions.
"Hamas demands that the PA pay for electricity and the PA refuse to pay. This is an internal matter. In any case, I want to stress that Israel has no interest in an escalation [of tensions] and anyone saying otherwise is mistaken. We want security, and our policy on this is clear and unwavering," Netanyahu added.