Israeli PM's former chief-of-staff: 'I'm not looking to bring down Netanyahu'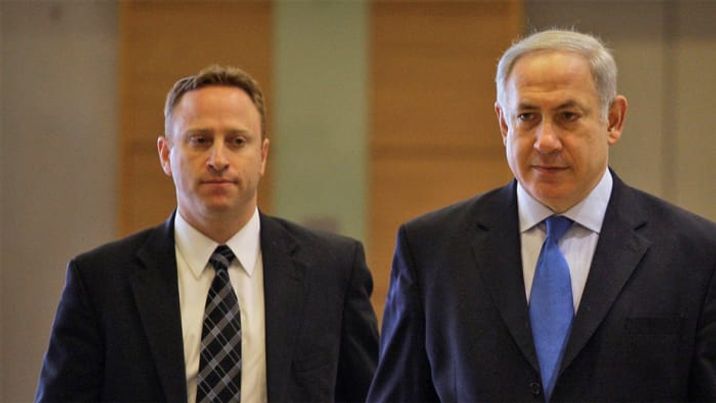 Israeli Prime Minister Benjamin Netanyahu and Ari Harow, in Jerusalem, September 8, 2016.
Dan Balilty/AP
Ari Harow will leave Israel on a planned vacation but reportedly may return with materials connected to case
Israeli Prime Minister Benjamin Netanyahu's former chief-of-staff Ari Harow, who signed an agreement to turn state's witness in ongoing corruption investigations allegedly involving the prime minister, has reportedly told associates that he is not planning to bring the Israeli premier down.
"I am not Shula Zaken. I am not looking to topple Netanyahu," Harow said, in reference to the onetime aide to then-prime minister Ehud Olmert who turned state's witness and played a pivotal role in his conviction for bribery and obstruction.
Zaken provided recordings in which Olmert can be heard trying to dissuade her from testifying against him and providing diaries with records of cash payments of bribes.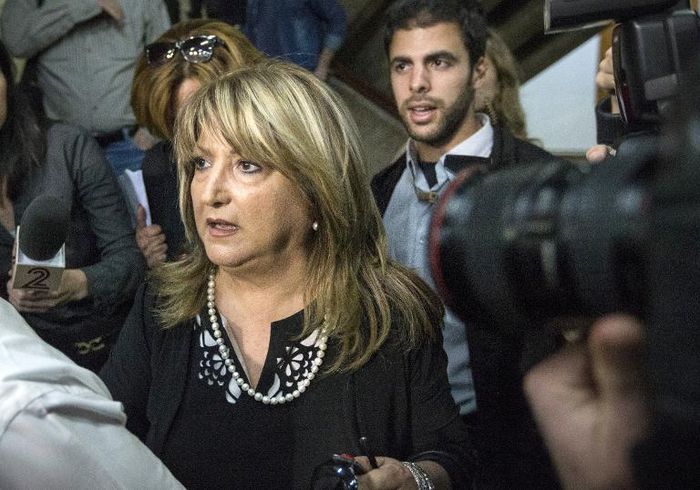 According to Israel's Channel 2, Harow reportedly said, "They are blaming me for an offense which I have nothing to do with, and which in my opinion I didn't do. The question is not whether he or I go to jail, but rather whether I will or will not go to jail for no reason. The definition of a state witness is someone from the inside who comes and turns over his boss. This is untrue. Case 2000 is not an affair that I opened. It's something that I involuntarily fell upon while I was there. My ability to speak or speak with the police is irrelevant."
News site Ynet reports that Harow is due to leave Israel on a planned vacation, but that he may return to the country with materials connected to the investigation as many of the events being examined by the police occurred while Netanyahu was abroad.
"Case 2000" involves an alleged 'quid pro quo' arrangement with Israeli media mogul Arnon "Noni" Mozes that would have provided benefit to Mozes' Yedioth Ahronot newspaper in exchange for more favorable coverage for the premier.
In return for Mozes' favor, Netanyahu would see to limiting the circulation of the free Adelson-owned paper that is often noted to be pro-Netanyahu and has cut into a significant share of Yedioth's circulation and revenues. Recordings of the conversation between Mozes and Netanyahu were made on Harow's phone and discovered as part of a separate police investigation.
On Saturday, Channel 2 reported that US billionaire Sheldon Adelson told Israeli police last month in a testimony as part of an ongoing investigation against Israeli Prime Minister Benjamin Netanyahu, that the Israeli premier requested that the weekend supplement of Adelson's newspaper Israel Hayom be shut down.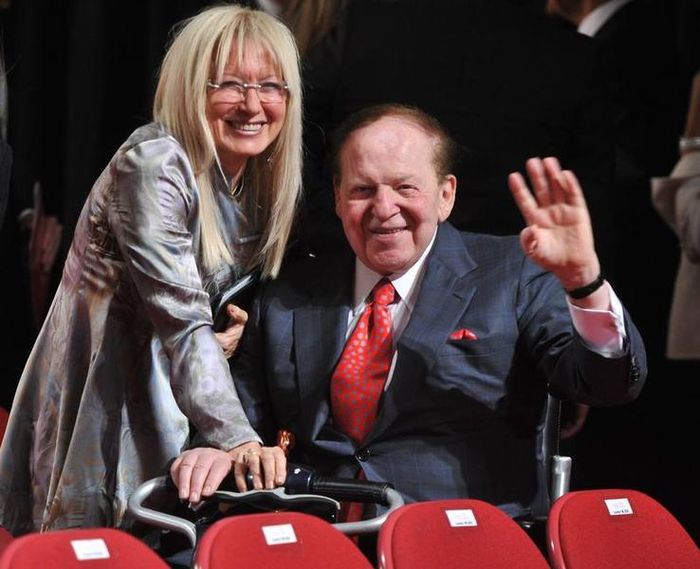 Harow, who resigned from his post in the Prime Minister's Office in January 2015 in order to work on Netanyahu's election campaign, has been under police investigation since December 2015 on suspicion of fraud and breach of trust.
Police have recommended he be indicted on those offenses, but the Attorney General has yet to file formal charges.
In exchange for the testimony, Harow will avoid serving prison time and instead be sentenced to half a year of community service and likely pay a fine of NIS 700,000 (around $193,323), Hebrew media outlets reported Friday.