Heavy on symbolism yet short on time, Netanyahu heads abroad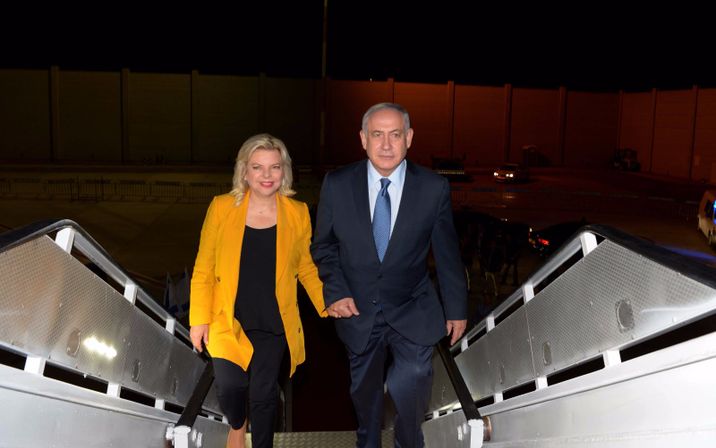 Sara Netanyahu and Israeli prime minister Benjamin Netanyahu before departing on a trip to the Americas, September 10 2017.
Avi Ohayon/GPO
The getaway cannot come at a better time for Netanyahu
Israeli Prime Minister Benjamin Netanyahu took off for Latin America on Sunday night.
He'll visit Argentina, Colombia and Mexico – the first sitting Israeli premier ever to visit the region. Netanyahu has made it his mission to dispel the notion that Israel is being isolated on the world stage. He's recently made historic visits to Azerbaijan, Australia, Ethiopia, Kazakhstan, Kenya, Liberia, Rwanda, Singapore and Uganda.
Many Latin American countries long dominated by leftist governments hostile to Israel have seen recent political changes, making the region more ripe for a visit highlighting business opportunities.
The getaway cannot come at a better time for Netanyahu, with his wife Sara expected to be indicted for fraud and the prime minister himself at the center of a number of criminal scandals.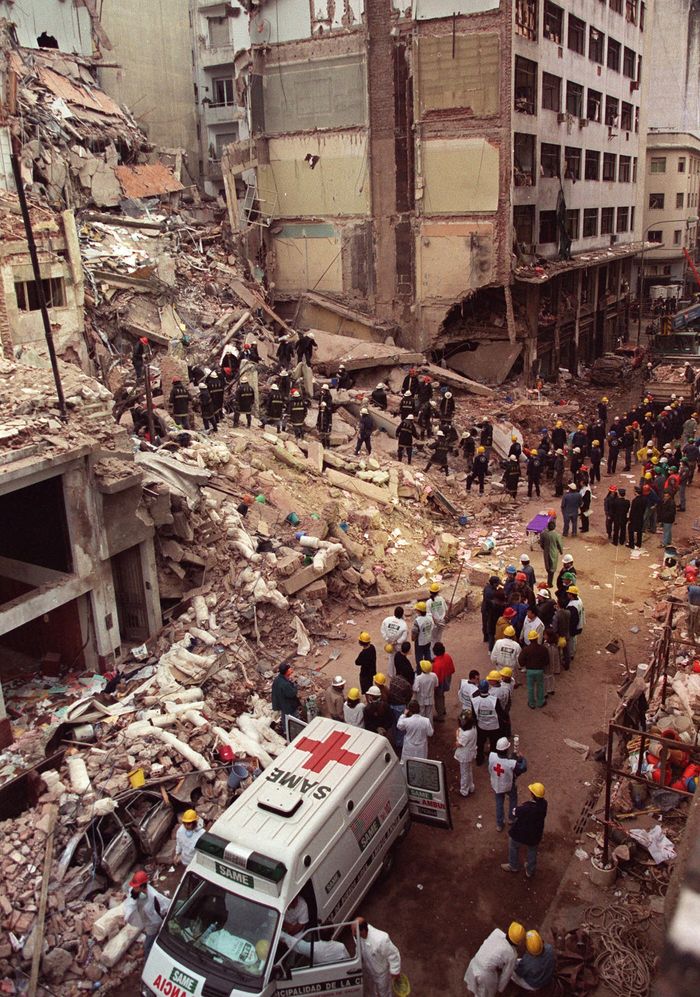 Israel has a complicated history with the region. The first stop for Netanyahu is Argentina, where two terror attacks launched by Iran and Hezbollah in the early 1990s targeted local Jews and Israeli diplomats, causing over 100 deaths.
Netanyahu's journey marks the first time an El Al aircraft touches down in Argentina since Nazi mastermind Adolf Eichmann was smuggled out of the country 57 years ago.
Ironically, Netanyahu is depicted as Hitler on pro-Palestinian posters hung in the capital on Monday
Under president Mauricio Macri, Argentina has largely sided with Israel in international forums, easing an up-and-down relationship between the two nations. Macri's predecessor, Christina de Kirchner, had increasingly sidled up to Iran.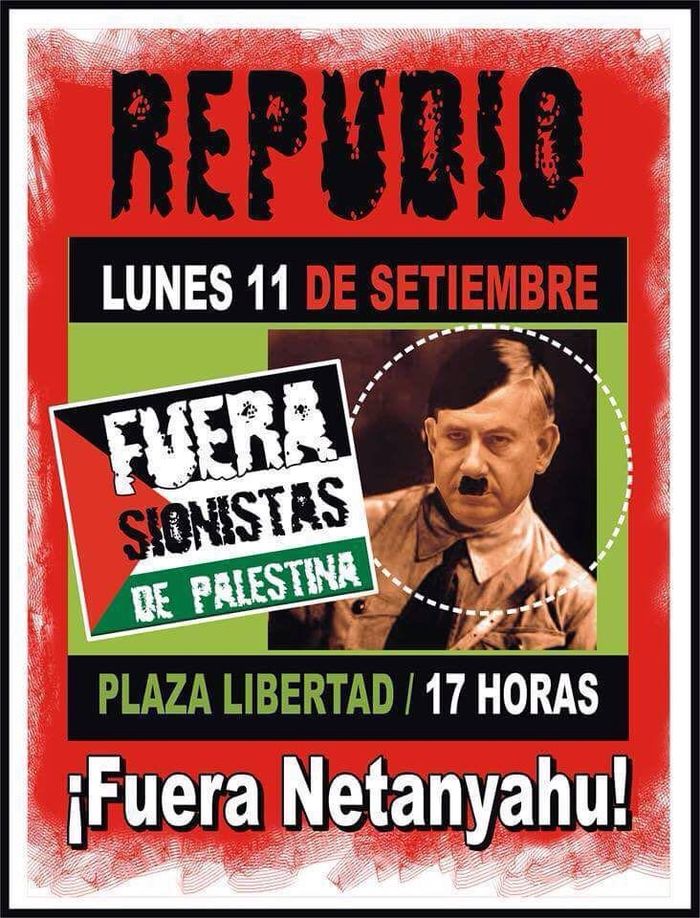 After Buenos Aires, it's on to Colombia, home to a large Jewish community and has also shown support for Israel. Netanyahu will be on the ground for only a few hours, but felt it important to recognize a friendly nation. A free trade agreement between the countries nearing ratification will also be highlighted.
Then, Netanyahu has some fence-mending to do in Mexico. A tweet by Netanyahu in January seemingly backing US President Donald Trump's call for a wall on the border with Mexico inflamed tensions between Netanyahu and Mexican officials.
Netanyahu will spend just one working day in Mexico, dealing with a president who will be out of office soon. It is unlikely to produce any major immediate breakthrough.
Then again, the trip is as much about symbolism as anything else.
Mike Wagenheim is a diplomatic correspondent for i24NEWS.