Netanyahu reportedly says Israel won't sever ties with PA over reconciliation deal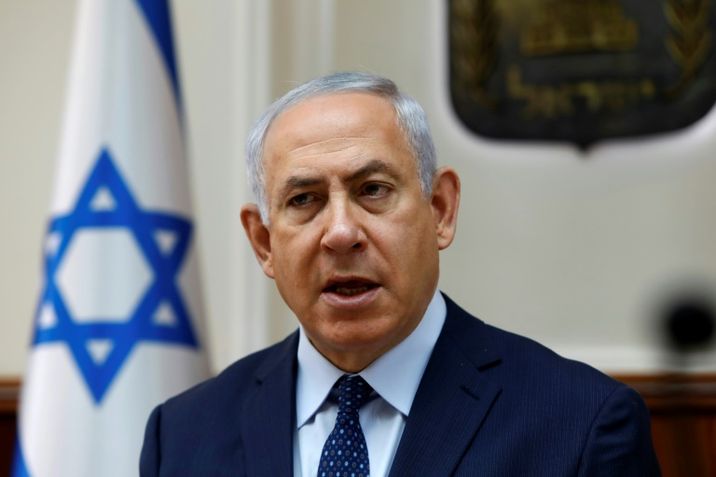 Israeli Prime Minister Benjamin Netanyahu opens the weekly cabinet meeting at his Jerusalem office on September 26, 2017
GALI TIBBON (POOL/AFP)
The Israeli leader has said that he does not accept the agreement made between Hamas and Fatah
Prime Minister Benjamin Netanyahu told members of his security cabinet on Monday that although Israel would not accept the recent reconciliation deal between Hamas and Fatah, it will not try to prevent the agreement from going through and the deal will not lead to a break in relations with Fatah, Haaretz newspaper reports.
According to the newspaper, Netanyahu also told the security officials that Israel would cooperate with Palestinian Authority (PA) staff members who move to Gaza to hold positions in civil society and local government as it is in the country's interest that living conditions are improved in the coastal enclave.
Three sources who agreed to speak on condition of anonymity due to the sensitive nature of the situation, told Haaretz also that Netanyahu told the United States and Egypt that he did not believe that the agreement between Hamas and Fatah would lead to peace talks between Israel and the Palestinians.
On Monday, Education Minister Naftali Bennett told i24NEWS that Israel should not break security ties with the Palestinian Authority.
"We don't have to sever security ties, no one's talking about that," said Bennett, who is the leader of the right-wing religious Jewish Home party. "I would just point out at the same time the PA needs us much more than we need them. If you give them a week without Israel, the PA would implode because Hamas would take over as it did in the Gaza Strip."
Hamas and Fatah signed a milestone agreement in Cairo on Thursday aimed at ending a decade-long split between the two factions following talks overseen by Egypt.
Islamist movement Hamas is blacklisted as a terrorist organization by the United States and the European Union.