Israel sold Myanmar weapons during Rohingya 'ethnic cleansing' campaign: report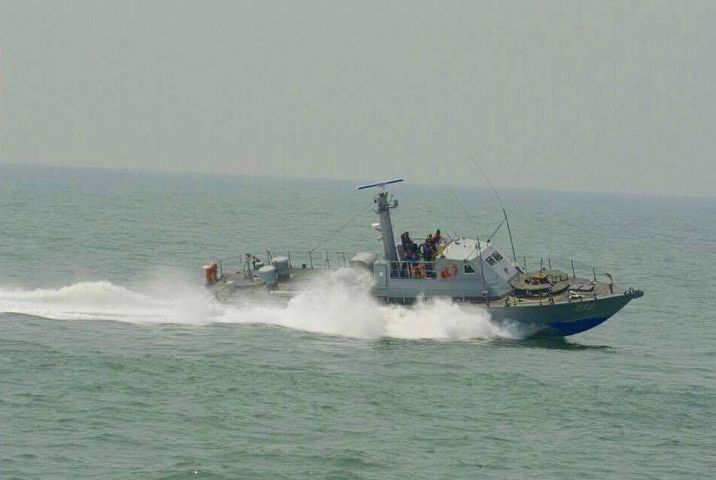 Image posted by Myanmar Navy purporting to show a Super Dvora in its waters
Myanmar Navy
Sources tell Israeli paper that Israeli firms have signed an arms deal worth tens of millions of dollars
Israel has sold tens of millions of dollars worth of high-tech weapons to Myanmar, the Haaretz daily reported on Monday, despite restrictions on arms sales to the country amid accusations that the army has engaged in an "ethnic cleansing" against the country's Rohingya Muslim minority.
The report points to a Facebook post by the Myanmar Navy from April welcoming the Israeli-made Super-Dvora MK III patrol boat, manufactured by a division of Israel Aerospace Industries (IAI) to its fleet.
The boat is fitted with a number of high-tech Israeli weapons systems, including an Elbit Systems device that allows firing heavy machine guns or artillery of up to 30 millimeters.
According to the report, at least two more Super-Dvora vessels are set to be transferred to Myanmar.
Haaretz cites sources in the Israeli weapons industry as saying the total value of the weapons deal is believed to reach tens of millions of dollars.
The report also quotes an officer as saying that Myanmar's naval commander visited Israel in the past year.
"In general, the Defense Ministry doesn't typically address security export issues," Israel's Defense Ministry told Haaretz in response to the report. 
Last month Haaretz reported that an effort was underway in Israel's Supreme Court to halt arms exports to Myanmar, but the verdict was made classified and remains unknown to the public.
In 2015 Myanmar sent its military chief of staff to Israel in a visit that included tours of a number of military industries. Senior General Min Aung Hlaing wrote on Facebook at the time that his delegation "rode and examined" a Super-Dvora MK III patrol boat.
In 2005 an Amnesty International report accused Israel of exporting weapons to Myanmar even though the country was a recognized violator of human rights, in violation of a European Union weapons embargo.
Since late August more than 500,000 Rohingya have fled an army campaign in Myanmar's Rakhine state that the United Nations has denounced as ethnic cleansing.
The UN Security Council has called on Myanmar to end military operations in Rakhine, grant access to aid workers and allow the safe return of the Rohingya refugees.
The council however has not followed up its appeal with action such as imposing sanctions, a move diplomats said is opposed by China, a supporter of the Myanmar's former junta, and Russia.
You need to be logged in in order to post comments. Sign up or log in
in other words completely legal. EU restrictions mean nothing
the US, eu and Russia do this all the time. just more hypocricy
Do as I say and not as I do.