Australian PM meets Netanyahu in Israel ahead of WWI battle anniversary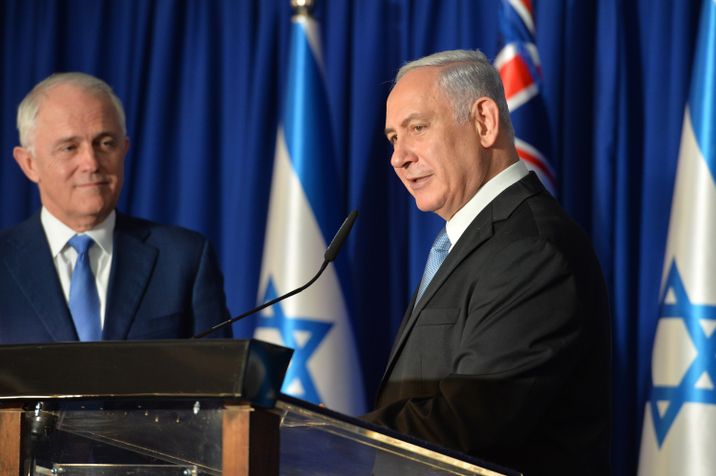 Australian PM Malcolm Turnbull and Israeli PM Benjamin Netanyahu
Kobi Gideon (GPO)
Turnbull says he and Netanyahu discussed defense, cyber security, economics and history
Australian Prime Minister Malcolm Turnbull met his Israeli counterpart Benjamin Netanyahu on Monday at the start of a visit to mark a World War I cavalry charge against Ottoman forces.
The trip to Israel, the first by a sitting Australian Prime Minister in nearly two decades, comes amid a constitutional crisis at home pertaining to dual-citizenship legislation that has sidelined his Deputy, Barnaby Joyce.
Turnbull was received in Israel at the Netanyahu's office in Jerusalem with an official honor guard ceremony before the two leaders retreated for a closed-door working meeting after which a Memorandum Of Understanding (MOU) on bilateral security cooperation was signed.
"Stronger and stronger grow our ties, deeper and more profound than ever our commitment to the values on which our nations, our societies are based. Freedom, democracy, the rule of law, these are values we have always fought for and always will," Turnbull told reporters ahead of the meeting.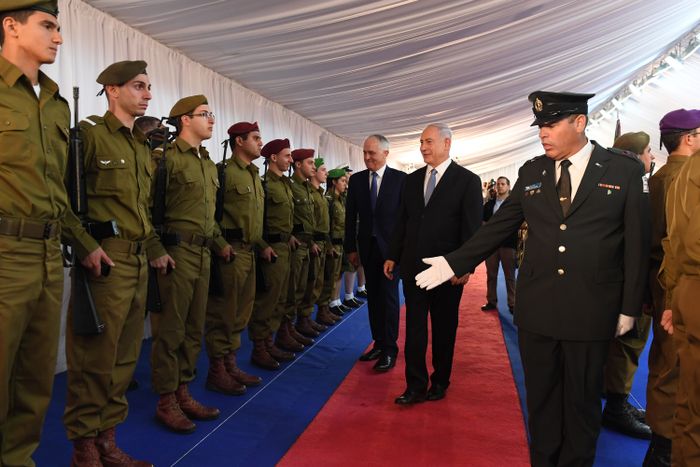 Speaking after the meeting, Netanyahu said the agreement "reflects our commitment to defend our common values of freedom, of democracy, of the rule of law, pluralism. These are values that are under attack by various forces. We cooperate in every way to safeguard our peoples and safeguard our civilization."
"Australia is one of the most developed countries in the world; Israel is one of the most developed countries in the world, and together we can do a lot more," Netanyahu said.
But the centerpiece of Turnbull's visit will be the 100th anniversary of the World War I Battle of Beersheba, in what is today southern Israel, which pitted the Australia and New Zealand Army Corps (ANZAC) and the British Army against Ottoman troops in a struggle for control of a strategic crossroads.
"I want to say how pleased we are on you visit, historic visit, on the historic occasion of this tremendous centennial that will celebrate tomorrow in Be'er Sheva," Netanyahu said.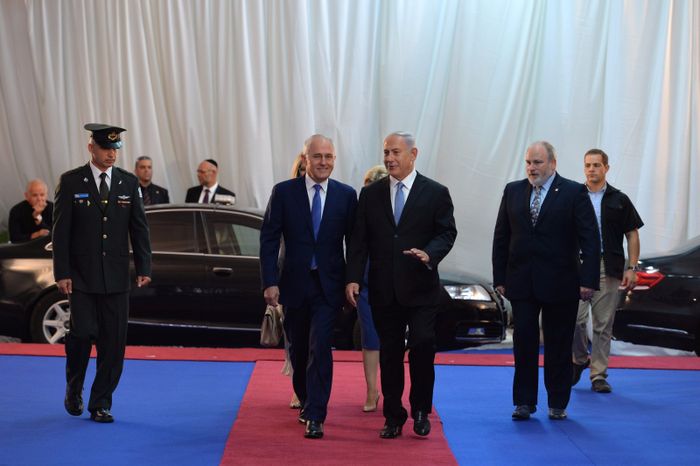 In the battle on October 31, 1917, Australia's 4th Light Horse regiment staged an audacious frontal assault on Ottoman trenches.
Turnbull said the operation was "the last successful cavalry charge in military history."
"There were more horses and troopers in that charge than there were in the Charge of the Light Brigade," he added, referring to a notorious failed British assault against Russian forces during the Crimean War.
"And it ended much better, in victory. It really was a pivotal moment," he said.
Earlier on Monday, Netanyahu met New Zealand Governor-General Patsy Reddy. It was the highest level visit of a New Zealand official to Israel ever.
During the meeting, Israel's Transportation Minister Yisrael Katz and New Zealand Ambassador to Israel Jonathan Curr signed an aviation services agreement which permits operation of direct air links between Israel and New Zealand, the awarding of stopover landing rights, and the right to fly in each other's airspace.
Cooperation in technology, cyber, science and transportation was also discussed at the meeting.
Tuesday's commemoration in Beersheba will be marked with a 100-horse parade in by volunteer Australian riders in period uniform, a reenactment of the charge and a memorial ceremony at the city's Commonwealth War Graves Cemetery.
Close to 3,000 Australian dignitaries, politicians, public officials, and members of the public will be coming to Israel to participate in the centenary ceremonies, which will include a re-enactment of the cavalry charge and the dedication of a new Australian and New Zealand Army Corps (ANZAC) memorial museum in the city.
(Staff with AFP)