US lawmakers to roll out bipartisan bill handing Israel bunker-buster bombs: report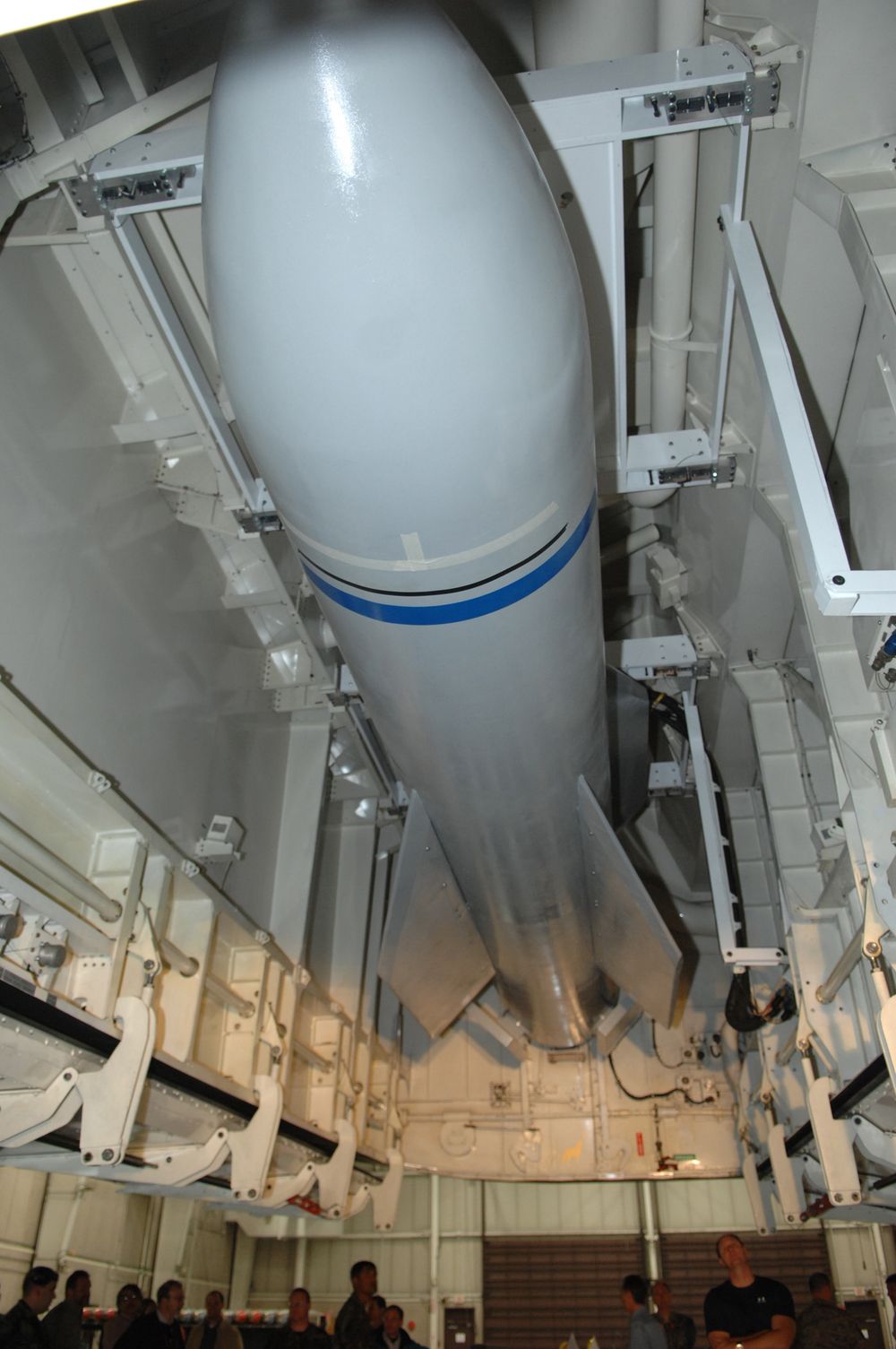 Bill to be unveiled October 30 reportedly opens door to possible US transfer of 14,000-kg bomb to IDF
Two US lawmakers are expected to unveil a bipartisan bill that would open the door to the US transferring bunker-buster munitions to Israel if the Iranian nuclear threat escalates, the Jewish Insider reported Tuesday.
According to the report, the bill, co-sponsored by Democratic New Jersey Representative Josh Gottheimer and Florida Republican Brian Mast, zooms in on the so-called Massive Ordnance Penetrator (MOP).
The MOP is a munition with a weight of some 14,000 kilograms (30,000 pounds) that is specifically designed to destroy targets hidden deep underground.
Other bunker-buster munitions in the US arsenal include missiles capable of breaching through meters of concrete; in 2015, such weapons were part of a massive $1.9 billion US arms sale to the IDF meant to quell the Israeli concerns about the nuclear deal with Iran.
Under the legislation the two are reportedly planning to roll out on Friday, the munitions will be handed over to Israel if Iran develops a so-called breakout capability, the capacity to quickly and secretly produce one or more nuclear weapons.
In a statement to the Jewish Insider, Gottheimer said: "Iran and its terrorist proxies throughout the region must never be able to threaten the US or Israel with a nuclear weapon."
The munition could be used to target Iranian nuclear facilities, where the most important sites are usually located underground for security concerns.
Natanz, a key uranium enrichment facility where a mysterious blast blamed on sabotage happened this summer, is reportedly built eight meters underground and protected with a 2.5-meter concrete cover.
This article received 1 comments