Kuwait holds BDS conference against Israel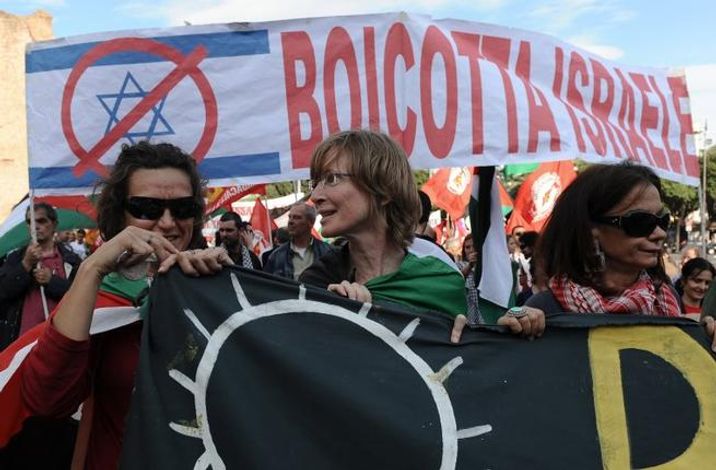 BDS protesters in Italy
AFP/Vincenzo Pinto
The conferences aims to strengthen boycott Israel movement in the Gulf region
The Gulf branch of Boycott Divestment Sanctions movement, which calls for the boycott of Israeli products and economic participation with Israel, held its first official conference in Kuwait on Friday, the Arabic media outlet Al Quds Al Arabi reported.
The conference was spear-headed by Kuwait Parliament Speaker, Marzouq Al-Ghanim and aimed at strengthening the BDS movement in the Gulf region.
Among other issues, the conference organizers stated that their purpose was to discuss the Palestinian struggle and to highlight what they see as the danger of normalizing relations with Israel.
The Middle East Monitor reported that member of BDS Gulf Coordination Committee Maryam Al-Hajiri asserted the conference is a retort to "the normalization trends with the Zionist enemy in the region, which calls for the need to highlight the popular voice in the Gulf which rejects the normalization."
"We have a great responsibility to protect our countries from the danger of the Zionist project as well as to the people of Palestine and its just cause, the most important of which is to educate future generations on this humanitarian issue and to engage in the means of resistance available to us," Hajiri added.