Senior IDF officer suspended after six charges of sexual harassment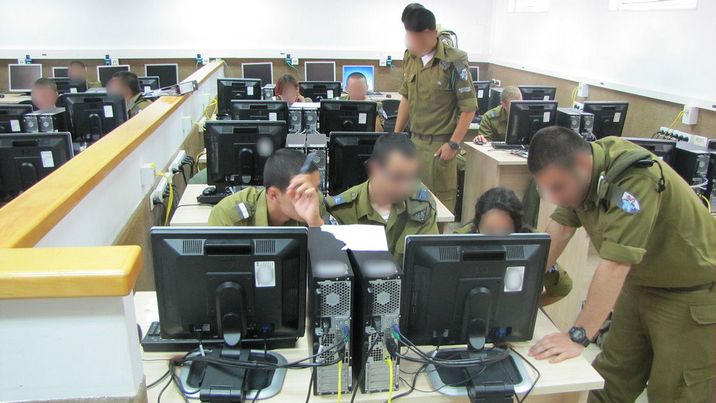 Israeli army training cadets in cyber defense
IDF spokesperson's unit
He allegedly made sexually suggestive comments and has been accused of touching them inappropriately
A lieutenant colonel has been suspended from his post for two weeks amid six claims of sexual harassment directed against him, reported The Times of Israel on Sunday.
The soldier, serving in the IDF's Northern Command, was questioned by investigators last week for a probationary period but is expected to be removed from his duties for the entirety of the investigation process.
A statement to The Times of Israel wrote, "Last week, Northern Command Chief of Staff Brig. Gen. Asher Ben-Lulu suspended an officer for 14 days due to the opening of a Military Police investigation of suspected sexual harassment and behavior unbefitting an officer. The investigation continues. Decisions regarding the officer will be taken at a later date in accordance with the findings of the investigation."
Six women in the officer's division filed formal complaints against him, according to reports by Army Radio. He allegedly made sexually suggestive comments to the women and has been accused of touching them inappropriately without their consent.
This is the first blight on the accused officer's  record whose history of any such claims is clear. His attorneys stated their "surprise" in hearing the complaints and steadfastly deny them.
The army's top defense lawyer Col. Asher Halperin said, his remarks or actions were never sexual in intent, nor did he mean to cause the accusers harm.
The IDF, an institution where the highest echelons are still dominated by men, is not immune to allegations of these sorts. In fact, since the rise of the #MeToo campaign that has witnessed a flurry of individuals speak out about past violations, the IDF has seen a spike in its harassment complaints.
According to Army Radio, the colonel is the fourth senior officer to face allegations of sexual assault from women under his command in the last month.