Israel seizes explosives en route to terror groups in Gaza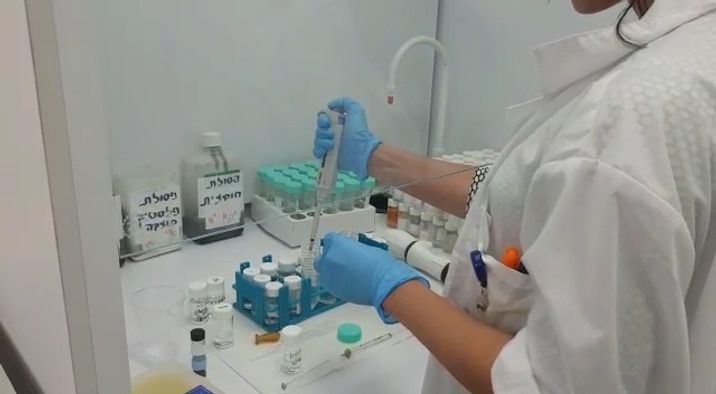 Chemical apprehended by Israeli security services
Israeli security services
Two individuals, one reportedly carrying a knife, attempt to cross from Gaza's northern region into Israel
Israel recently discovered a shipment of explosive materials hidden in a truckload of engine oil, the defense ministry announced on Wednesday. 
The truck arrived at the Kerem Shalom crossing carrying what appeared to be tubes of oil but, upon closer inspection by guards, the liquid was found to be precursor chemicals used in the manufacture of explosives, the ministry said in a statement. 
The ministry used the discovery to spruik the recent establishment of a laboratory at the crossing, which they said  worked to identify the chemicals and prove they could be used to cause harm.
Israel imposed a strict blockade on Gaza after the Islamist Hamas group took power there in 2007, and search all vehicles going in and out of the enclave. 
In August the ministry unearthed what they said were army boots destined for Hamas, disguised in a consignment of emoji-themed slippers. 
The Israel Defense Forces (IDF) also announced Wednesday that it opened fire on two suspects trying to cross the border from Gaza into Israel.
IDF soldiers caught two individuals, one reportedly carrying a knife, attempting to cross from Gaza's northern region into Israel. The soldiers then opened fire, leaving one of the suspects wounded while the other was taken into custody.
No further information has been provided regarding the severity of the injury.