Army strikes Gaza targets after Israelis come under fire on border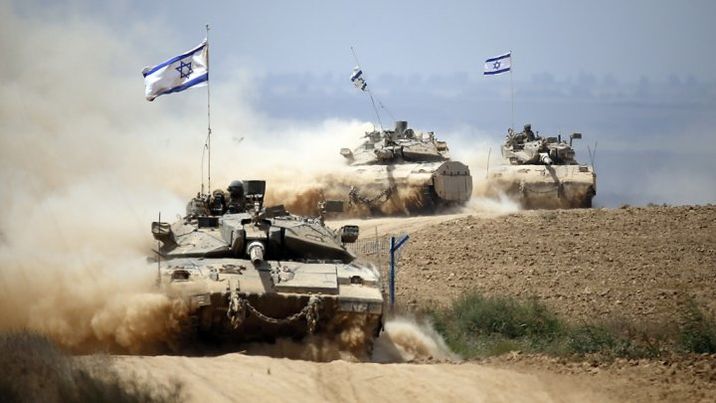 Des tanks israéliens pendant l'opération Bordure protectrice à Gaza, 5 août 2014
AFP
The conflict started with a false alarm of rocket sirens went off near the Gaza border
The Israeli military twice on Thursday struck targets in Gaza after Israelis working on the border fence came under mortar fire, the Israeli Defense Forces (IDF) said. 
"During the past hour, and parallel to the false alarm in Sha'ar HaNegev, a number of mortar rounds were fired at a military post adjacent to the northern Gaza Strip," the army said in a statement earlier on Thursday, shortly after rocket sirens sounded in the south of the country. 
The army later said in a telephone briefing that the false alarms were caused by gunfire, and were checking if they were intentionally set off. 
No injuries were reported on either side of the fence dividing the Gaza Strip from Israel.
The IDF later said they had used tanks and aircraft to attack four terror targets located in Gaza Strip in response to the mortar shells fired at an adjacent military outpost on the northern border.
Just over two hours later, local residents in Gaza reported hearing further Israeli air strikes on the Strip.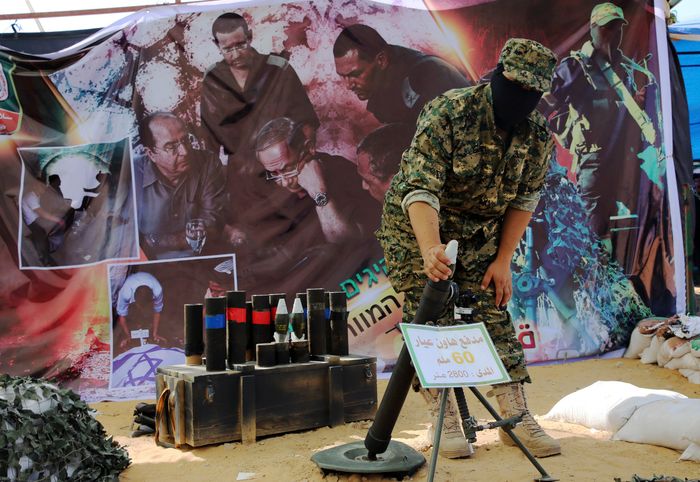 The army confirmed shortly thereafter that they had targeted "two additional military posts belonging to terror organizations in the Gaza Strip."
Israel blamed Islamic Jihad for the mortar fire. 
An army spokesperson told reporters that the group fired 10-12 mortar rounds towards an IDF position near a cement factory in a military zone near the border, and that the army knows "by name" who is reponsible. 
There are a number of militant groups operating in the Gaza Strip, but Israel holds Islamist movement Hamas responsible for most such incidents.
An army official said the mortar barrage appeared to be a retaliation for the IDF's demolition a month ago of a tunnel belonging to the Palestinian Islamic Jihad group. That attack killed at least 14 terrorists, including two of the organization's top commanders.
Israel and militants in the Gaza Strip have fought three wars since 2008. Occasional exchanges of fire continue to occur along the border.
You need to be logged in in order to post comments. Sign up or log in
November 30, 2017 8:40 PM
Its a harsh truth but Hamas isn't interested in peace... they couldn't be more obvious.