IDF says no Sinai rockets fired, investigating alert siren malfunction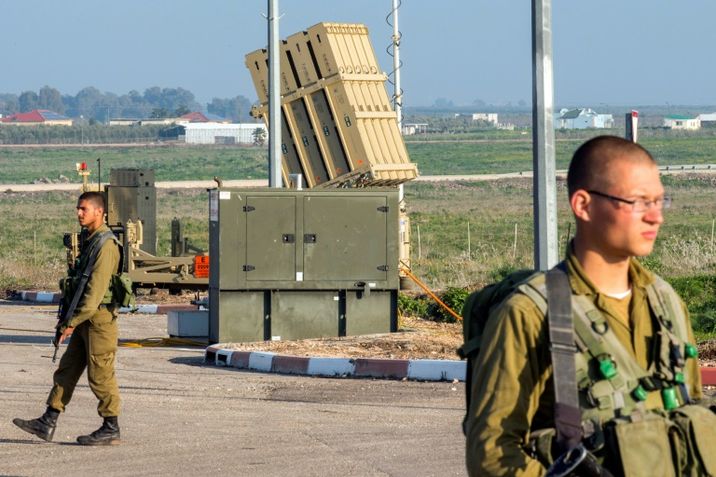 Israel's Iron Dome air defence system intercepted three missiles which were fired from the Sinai Peninsula
JACK GUEZ (AFP)
The Israel Defense Force (IDF) said that a preliminary investigation into multiple rocket alert sirens in the early morning hours on Tuesday found them to be false alarms and not triggered by the firing of any rockets from Egypt's Sinai Peninsula towards Israel.
"The sirens were a false alarm, and no rockets were launched at Israeli territory," a military spokesperson said.
Five rounds of alert sirens were heard in the Eshkol region of southern Israel, near the borders with Sinai and the Gaza Strip, between 1:48 a.m. and 5:03 a.m. local time. No blasts were heard in the area and no impact sites were discovered leading the army to suspect that the system had malfunctioned.
The IDF initially said that at least some of the sirens were triggered by actual rocket launches, but added that it is possible the repeated blaring of the sirens may have been a system error.
"According to assessments, these were actual launches. In practice, no missiles were heard or found. Given the similarity between the launches and their exceptional nature, it's possible there was a malfunction," the army said in a statement.
The army said that it would investigate the cause of the malfunction.